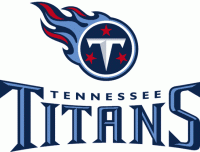 Nashville, TN – The Tennessee Titans fell Saturday afternoon to the Carolina Panthers 26-16 at Nissan Stadium. There was a 30 minute delay in the game due to lightning in the third quarter.
Tennessee quarterback Marcus Mariota continued his excellent preseason play going 9 of 10 for 104 yards with one touchdown and an interception. On his final drive of the game, Mariota connected with Harry Douglas for a 23 yard touchdown pass.
When asked about the interception, Mariota said, "Oh yeah, oh yeah, but it is something to learn off of. I was kind of on a roll and probably tried to force the ball probably where I shouldn't have. You know the guy was playing off Dex (Dexter McCluster) on the left side of the field, probably should have taken that and moved on, but I was kind of on a roll and thought I could squeeze it in there."
In two preseason games, Mariota has totaled 14 completions on 15 passes for 149 yards, one touchdown, one interception and a passer rating of 102.5.
Carolina quarterback Cam Newton led two scoring drives while throwing for 162 yards. On the first drive of the game, Newton threw a short pass short Ted Ginn. Ginn was able to avoid a tackle and then it in for a61 yards touchdown.
Titans' running back Derrick Henry continued to impress Saturday. Henry had fire rushes for 31 yards in the game. His average per carry was 6.2 yards. Through two preseason games, Henry has 15 carries for 105 yards with an average of 7.0 yards per rush.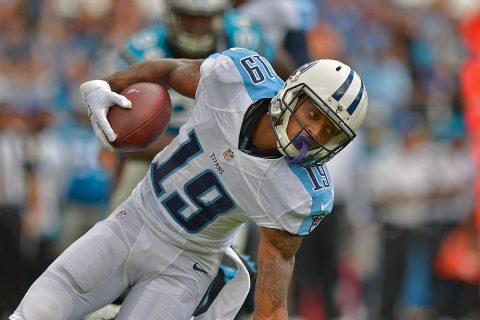 On of the highlights for the Titans was rookie wide receiver Tajae Sharpe. Sharpe ran crisp routes and was able to pick up extra yards after the catch. On one play, Mariota threw to a spot before Sharpe had made his break. Sharpe cut inside, turned and caught the ball. He played for three series during the game tallying six catches for 68 yards.
The Titans defense held the rush first Panthers to only 53 yards on 21 rush attempts for an average of 2.5 yards per rush. Last year, Carolina was ranked second in the NFL for rushing.
"Just disappointed obviously in the loss. We wanted to come back and put back-to-back clean games together and failed to do so. Obviously playing against a team that doesn't make a lot of mistakes, they don't turn the ball over, which they didn't do today, and it's pretty evident what happens when you do; tough to be a good football team," said Titans head coach Mike Mularkey.
"I told the team in the locker room there were some positives that are going to come out of this, I already know it; I don't have to watch the film. There are some good things that did show, some players that stood out," stated Mularkey. "I think it's a great game to teach off of, there's a lot of little things that we can get better off the tape from this game."
The Tennessee Titans are on the road next week as they face the Oakland Raiders at Oakland Coliseum Saturday, August 27th. The game is set for a 7:00pm CDT kickoff time.