Papillin, NB – The Nashville Sounds got four hits from Joey Wendle and scored seven runs in the fourth inning on their way to a 12-3 rout of the Omaha Storm Chasers Monday night at Werner Park.
The big win, coupled with New Orleans' loss, has lowered the Sounds' magic number to five. At 75-55, Nashville is 20 games over .500, the high-water mark of the season. The win was Nashville's 42nd of the season on the road – a PCL-era best for the Sounds.
Wendle's four hits matched a season high, and the Sounds got three hits from Rangel Ravelo and Josh Rodriguez while Matt Chapman homered and Jaycob Brugman belted his second three-run homer in as many days.
«Read the rest of this article»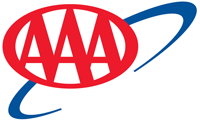 Tampa, FL – Gas prices are on the rise, as crude oil got more expensive last week. Oil prices hit their highest level in more than a month. Since last Sunday, state averages for a gallon of gas rose 4 cents in Georgia and Tennessee, and 1 cent in Florida.
The average price of gasoline is $2.09 in Florida, $2.06 in Georgia, and $1.95 in Tennessee. On Sunday, the state average rose for the fourth consecutive day in Florida, third consecutive day in Georgia, and the sixth consecutive day in Tennessee.
«Read the rest of this article»

Clarksville, TN – The Clarksville Area Ministerial Association (CAMA) is sponsoring a prayer walk as an expression of unity among Christians to bless our community on October 1st at 8:00am Pastors from various church denominations will alternate praying and reading scriptures during the walk from Burt Elementary School on APSU Campus to the Montgomery County Courthouse then to Edith Pettus Park.
Following the walk there will be a Praise Fest featuring various groups ministering in song and dance with free food, games, and health/wellness exhibits.
«Read the rest of this article»

Clarksville, TN – Clarksville Police Detective Adrian Anderson is trying to identify multiple suspects involved in an Aggravated Assault and is requesting public assistance.
On August 10th, 2016 at 7:32pm, Clarksville Police Officers responded to an Aggravated Assault at 15 Lincoln Drive. The victims (1 adult female and 1 adult male) stated they were both jumped by a group of ten to fifteen males and one female.
«Read the rest of this article»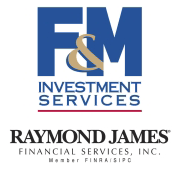 Clarksville, TN – Leonardo da Vinci called simplicity the ultimate sophistication. Bruce Lee called it the key to brilliance. And Gandhi, who many believe was the definitive minimalist, said the secret of life lies in never missing material things.
What's no secret is having less seems to be bringing more peace and happiness to those who have embraced this way of life. From small cars that counterpunched the SUV to tiny houses with their own television shows, it's an increasingly popular choice.
«Read the rest of this article»

Clarksville, TN – The Clarksville Police Department conducted impaired driving saturation patrols on August 19th and 20th, 2016, which was partially funded by the Governor's Highway Safety Office.
Total number of vehicles through the Checkpoint (Hwy 48/13) from August 19th, 2016 11:00pm to August 20th, 2016 1:00am were 403.
During this time, there were 257 vehicles stopped and 238 individuals charged.
«Read the rest of this article»
APSU Sports Information
Clarksville, TN – A 16-man recruiting class will join Austin Peay State University's baseball team for the 2017 season, the team announced in conjunction with the opening day of classes, Monday.
The Governors incoming class will be its largest in program history – topping the 14 added to the roster for the 2014 season.
«Read the rest of this article»
Votes for Women Memories Wanted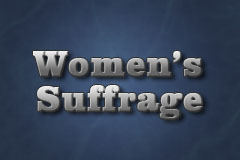 Clarksville, TN – Tennesseans changed the nation August 26th, 1920 by ratifying the 19th Amendment to the U.S Constitution, granting women the right to vote. Although there were ardent advocates both for and against ratification, little is known about local activities and organizations on either side.
Do you know family or community stories of events or individuals involved in this major social and political change? A story about that first vote your grandmother or her mother cast? What people thought would change once women voted? What did change? They are valuable memories that deserve to be preserved and without delay.
«Read the rest of this article»

Clarksville, TN – In honor of the military students and their families, the 2016 APSU Governors Gauntlet will benefit the APSU Military Alumni Chapter Scholarship Endowment.
In 2015, Austin Peay and CrossFit Clarksville came together to provide an incredible backdrop for a one-of-a-kind team competition. With $12,000 raised for the APSU Military Scholarship Fund, they are excited to be back at it again in 2016.
«Read the rest of this article»
Monday, August 22nd, 2016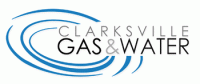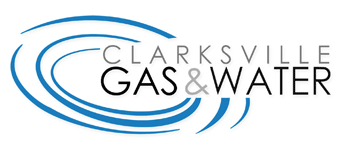 Clarksville, TN – Clarksville Gas and Water has turned off water service on Mutual Drive from Parkside Drive to the dead end to repair a water main leak.
Area residents may also experience low water pressure during the work.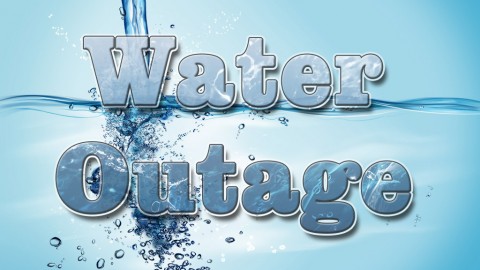 «Read the rest of this article»