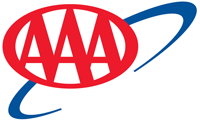 Knoxville, TN – Advances in automatic emergency braking technology provides motorists with a false sense of security.
New test results from AAA reveal that automatic emergency braking systems – the safety technology that will soon be standard equipment on 99 percent of vehicles, are not created equal. Automatic emergency braking systems are designed to help drivers avoid rear-end and vehicles versus pedestrian collisions. AAA urges motorists to educate themselves on the limitations of these systems.
"All motorists should be aware, not all automatic braking systems actually stop the vehicle," said Stephanie Milani, Tennessee Public Affairs Director AAA – The Auto Club Group. "There are tremendous safety benefits with this new technology, but automatic braking systems that only slow the vehicle down will still require an engaged driver."
In partnership with the Automobile Club of Southern California's Automotive Research Center, AAA evaluated five 2016 model-year vehicles equipped with automatic emergency braking systems for performance within system limitations and in real-world driving scenarios that were designed to push the technology's limits.
Systems were tested and compared based on the capabilities and limitations stated in the owner's manuals and grouped into two categories — those designed to slow or stop the vehicle enough to prevent crashes and those designed to slow the vehicle to lessen crash severity.
After more than 70 trials, tests reveal:
In terms of overall speed reduction, the systems designed to prevent crashes reduced vehicle speeds by twice that of systems that are designed to only lessen crash severity (79 percent speed reduction vs. 40 percent speed reduction).
With speed differentials of under 30 mph, systems designed to prevent crashes successfully avoided collisions in 60 percent of test scenarios. Surprisingly, the systems designed to only lessen crash severity were able to completely avoid crashes in nearly one-third (33 percent) of test scenarios.
When pushed beyond stated system limitations and proposed federal requirements, the variation among systems became more pronounced. When traveling at 45 mph and approaching a stopped vehicle, the systems designed to prevent crashes reduced speeds by 74 percent overall and avoided crashes in 40 percent of scenarios. In contrast, systems designed to lessen crash severity were only able to reduce vehicle speed by nine percent overall.
For its potential to reduce crash severity, 22 automakers representing 99 percent of vehicle sales have committed to making automatic emergency braking systems standard on all new vehicles by 2022. The U.S. Department of Transportation said this voluntary agreement will make the safety feature available on new cars up to three years sooner than could be achieved through the formal regulatory process.
According to the National Highway Traffic Safety Administration, rear-end collisions, which automatic emergency braking systems are designed to mitigate, result in nearly 2,000 fatalities and more than 500,000 injuries annually. Currently, 10 percent of new vehicles have automatic emergency braking as standard equipment, and more than half of new vehicles offer the feature as an option.
AAA offers the following recommendations:
AAA found that automatic emergency braking systems are effective in mitigating crash severity. Drivers should consider this technology when making a new vehicle purchase.

Overall, 44 percent of U.S. drivers trust automatic emergency braking systems to work as described.
Drivers that have automatic emergency braking in their current vehicle are more likely to trust it than those that do not (71% vs. 41%).

Not all automatic emergency braking systems are designed alike. Drivers should know the capabilities and limitations on all vehicle technology before getting behind the wheel.
About The Auto Club Group
The Auto Club Group (ACG) is the second largest AAA club in North America.  ACG and its affiliates provide membership, travel, insurance and financial services offerings to over 9 million members across eleven states and two U.S. territories including Florida, Georgia, Iowa, Michigan, Nebraska, North Dakota, Tennessee, Wisconsin, Puerto Rico and the U.S. Virgin Islands; most of Illinois and Minnesota; and a portion of Indiana.
ACG belongs to the national AAA federation with more than 55 million members in the United States and Canada and whose mission includes protecting and advancing freedom of mobility and improving traffic safety.