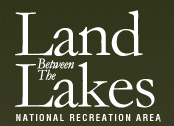 Land Between the Lakes, KY/TN – Hear elk bugle during mating season in September at Land Between the Lakes. The Elk & Bison Prairie is open seven days a week, from dawn to dusk, and features a 3.5-mile paved loop with interpretive stops along the drive.
Passes cost $5.00 per vehicle and can be purchased at the Elk & Bison Prairie entrance gate or at any Land Between the Lakes day-use facility.
"Peak bugling season is usually mid-September to mid-October," says Curtis Fowler, Range and Wildlife Technician at Land Between the Lakes. "This is one of the most exciting times to drive through the prairie. Late afternoon provides the best chance to hear bugling and see elk calves. Turn off vehicles at interpretive stops and listen for the unusual sound."
Elk and bison are wild animals and can be unpredictable. Visitors should observe the Elk & Bison Prairie rules and remain inside their vehicle when these large animals are nearby. Listen to an elk bugle at www.landbetweenthelakes.us/seendo/attractions/elk-bison-prairie
Biologists introduced elk into the 700-acre prairie in February 1996. Currently 72 elk and 85 bison make the prairie their home.
To find more information about Land Between the Lakes, log on to the official website at www.landbetweenthelakes.us or call 1.800.LBL.7077 or 270.924.2000.