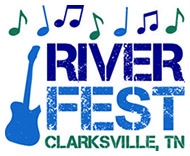 Clarksville, TN – Join the City of Clarksville and Miller Lite along the banks of the Cumberland River at McGregor Park as we celebrate Clarksville's river heritage at the 28th annual Riverfest Celebration, September 8th-10th, 2016.
This FREE, three-day music and arts festival features three stages of local and nationally-known and diverse entertainers, cultural groups, delicious food, and fun for the entire family.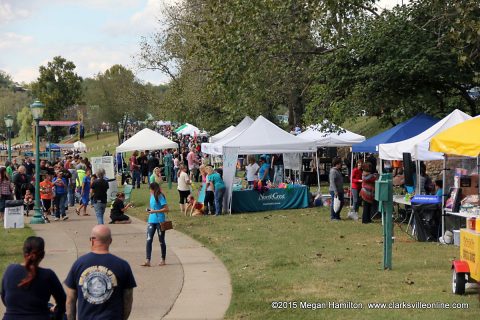 Thursday, September 8th
The Festival kicks off on Thursday, September 8th with the Riverfest Art Experience, presented by The Leaf-Chronicle. This free event will be held at the Wilma Rudolph Event Center and Amphitheater at Liberty Park, beginning at 5:00pm.
Event will include both a Juried Art Show and Film Festival featuring art and films from local talent. Food and drinks will be available to purchase.
Friday, September 9th
Riverfest continues Friday, September 9th at McGregor Park with a performance by the Fort Campbell Army Band at 5:00pm on the Miller Lite stage, followed by performances by Kendre Streter, Madeleine, and more. The First Baptist Church stage will host Christian performers Emma Feldman, Sons of Levi, Lydia Walker and more on the Riverbend stage.
Back again, the Wicked Good Sandwiches Stage will once again feature alternative rock bands from across the mid-South.
Saturday, September 10th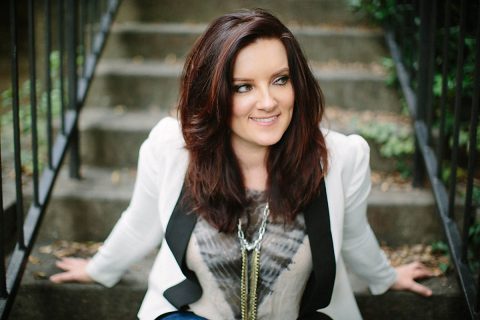 The entertainment continues beginning at noon on Saturday, September 10th. The Miller Lite stage will feature Ramblin' Man Music, Lacey Canfield, and a host of other country artists. On the Riverbend stage, watch as local dance academies strut their stuff followed by a Step Show hosted by Daymar Institute.
Saturday evening, the Miller Lite stage will light up the RiverWalk with performances by Jared Hard, Jon Royce Band, Runaway June and at 9:00pm, singer and songwriter, Brandy Clark. On the Riverbend stage Head Trauma, Artifas, Almost Kings and more will perform followed by Shallow Side at 9:00pm.
For full entertainment lineup visit www.clarksvilleriverfest.com.
Kids Area
McGregor Park, RiverWalk North Extension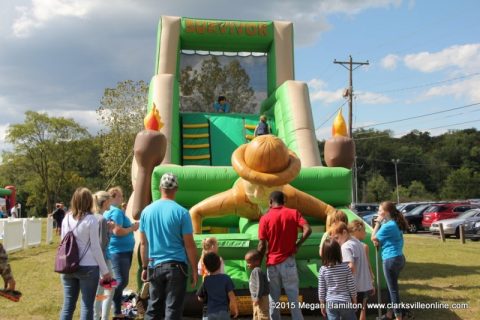 Children can explore hands-on games and activities while learning about the environment and cultures. Enjoy performances by cultural groups every hour on Saturday.
Most games and activities are free for children. This includes the booths operated by our partner organizations and craft area. Children WILL be required to purchase a wristband if they wish to use the inflatables.
The cost is $10.00 per person and is valid for unlimited use on both Friday and Saturday. The same wristband MUST be kept on if you will use it both Friday and Saturday. No replacements will be given. Inflatables will be available Friday from 5:00pm-8:00pm and Saturday from noon to 8:00pm.
New this year – PARENTS: Save time and headache! Pre-order your child's wristband online today and pick it up at the Clarksville Parks and Recreation Main office (102 Public Square) through September 8th or at the Info Booth located in the Kids Area at the Festival.
Be A Diver Scuba Experience
McGregor Park Boat Launch Area – Friday and Saturday
A giant 60×40 tank will let visitors, ages 10 and up, test their scuba skills for FREE. The experience is brought by DEMA, the national diving education association, in partnership with Water Dogs Scuba.
Human Foosball Tournament
McGregor Park, RiverWalk North Extension
Saturday, September 9th, 10:00am – 8:00pm.
Grab five of your favorite friends and compete for your chance to win ultimate bragging rights! Six-man teams will compete in this life-size version of your favorite table top game in one of three divisions: Youth (10-17 years old), Adults (18-30 years old), and Semi-Pro (31 years old and above). Cost is $60.00 for the entire team.
Register your team today at www.clarksvilleriverfest.com

Cardboard Boat Regatta
McGregor Park Boat Launch Area
Saturday, September 10th, 10:00am.
This fan favorite is back for the ninth year. Boats are constructed from recycled materials and raced down the Cumberland River in a 100-yard dash. Divisions include: adult, youth (with adult), civic/churches, businesses, and local government agencies. Don't miss this spectacle – will they sink or swim?
Food and Drink

Food and drink are available to purchase with tickets ONLY. Tickets are available at six different ticket booth locations. No outside food or drink is allowed at the festival.
Shopping
Over 80 vendors with everything from handmade art, retail items, to great information from local businesses. You'll want to visit them all!
Road Closures and Park Info
Friday, September 9th and Saturday, September 10th
6:00am, Both south bound lanes on Riverside Drive and center turning lane closed. Only one north bound and one south bound lane will be open for two-way traffic.
7:00pm until midnight Riverside Drive will be closed to through traffic from Spring Street to College Street.
Midnight, Far south bound lane of Riverside Drive only closed.
The courtesy boat dock and boat ramp at the RiverWalk will be closed through Sunday evening. Boats can be anchored on the county side of the channel during the festival, however, no boat may anchor in the channel or on the RiverWalk side of the channel. River traffic may be subject to safety checks.
There is no swimming in the event area after sunset, from the Train trestle to the Red River/Cumberland River confluence. These regulations are subject to change at any time.
Parking and Shuttles
Free parking will be available at First Baptist Church parking lot. Shuttles taking patrons to Riverfest will run every 30-45 minutes on Saturday only, beginning at 10:00am and continuing until 11:15pm.
Riverfest parking will not be permitted at Two Rivers Business Center at any time or at Riverside Drive businesses during their business hours.  Handicap parking will be available at designated parking lots directly across from McGregor Park.
Riverfest  Policies
No pets allowed
No outside food or drinks allowed
No coolers allowed
No weapons of any kind to include handgun permit carriers (pocket knives not allowed)
No roaming solicitation allowed
No flash photography, camcorders, or recording devices during headlining concerts (after 8 p.m.)
No fights or foul language
No amplification devices allowed
Any violation of these policies will result in immediate confiscation of items and/or expulsion from the festival.
Admission to the two-day festival is free- thanks to our partners Miller Lite, Agero, US Bank, The Leaf-Chronicle, First Baptist Church, Clarksville Living Magazine, Navy Federal Credit Union, Lamar Advertising, Mary's the Music Store, Daymar College, Bi-County Waste Management, 88.3 WAY-FM, Clarksville Arts & Heritage Development Council, and the Downtown Artist Co-Op.
About Riverfest
Riverfest is Clarksville's longest running community Festival. Now in its 29th year, Riverfest brings over 30,000 people to the banks of the Cumberland River in an arts and recreation celebration.
This year the Festival will be held September 8th-10th, 2016. Hours and Locations: September 8th from 5:00pm to 10:00pm at Liberty Park, September 9th from 5:00pm to 10:00pm at McGregor Park and September 10th from 10:00am to 11:00pm at McGregor Park. Music, art, family events, and more! Admission and entertainment at the Festival are free and open to the public.
More announcements will be made soon, as new events and entertainment are finalized. To stay up to date on the latest Festival happenings visit the Festival website, www.clarksvilleriverfest.com, and sign up for the Festival newsletter. The Festival is brought to you by the City of Clarksville Parks and Recreation Department.
For questions please call 931.645.7476 or visit www.clarksvilleriverfest.com.