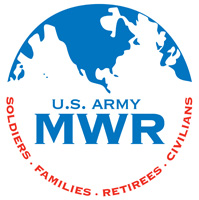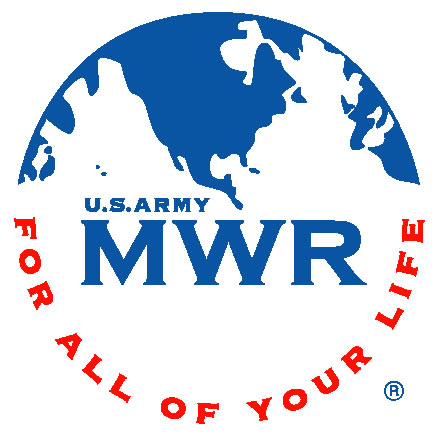 Fort Campbell, KY – In honor of the contributions and sacrifices made by military Retirees, Veterans, survivors and their Families, the 101st Airborne Division (Air Assault) and Fort Campbell will host a Soldiers and Families for Life Appreciation Week September 21st-24th.
The week-long event will be held at various locations on the installation and will include an assortment of activities including a two-day job fair, Retiree appreciation day, benefits fair, golf tournament and street fair.
"The Soldier-for-Life Program concept is that there is a life-long connection with the Army that begins when the Soldier raises their right hand and volunteers, and continues long after they have separated from the service," said Theodore W. Faulkner, Transition Center/Retirement Services Officer. "The Soldiers and Families for Life Appreciation Week plays a significant role in this by ensuring the Retirees and Veteran Soldiers are remembered, honored and provided with important benefit information."
The week kicks-off with the Soldier-for-Life Transition Assistance Program (SFL-TAP) Job Fair, September 21st-22nd from 8:00am until 4:00pm at Cole Park Commons. More than 150 companies will be in attendance during the two-day job fair, with local and regional employers featured on September 21st and national and international companies on September 22nd. For additional information and a complete list of participating employers, contact 270.798.5000.
The event continue September 23rd with the SFL Golf Scramble at the Cole Park Golf Course which is open to all that can access Fort Campbell. Registration begins at 7:00am with an 8:00am shotgun start. Teams of four are requested, with a cost of $50.00 per golfer which includes green fees, cart and meal.
For more information, call 270.798.5280.
A new addition to this year's event is the Veteran Benefits Fair, which will be held September 24th from 7:30am until noon at the Soldier Support Center (SSC), located at 2701 Michigan Avenue.
"We have expanded the Retiree Appreciation Day this year to include Veterans and Families, as all have been, and continue to be, an integral part of the Army team," said Faulkner. "We will hold separate events and opening ceremonies on Saturday to honor the Retirees and the Veterans, ensuring the service of these two groups are remembered and celebrated."
During the fair, more than 20 organizations including the Department of Veterans Affairs, Disabled American Veterans, Veterans of Foreign Wars, the Tennessee Veterans Home, will be available for one-on-one assistance.
Immediately following the Veteran's fair, Fort Campbell Retirement Services Office will hold its annual Retiree Appreciation Day. The event will be held from 12:30pm until 4:00pm at the SSC. A health fair hosted by Blanchfield Army Community Hospital is included in this year's Retiree day. Wellness checks and immunizations will be provided during the health fair, which begins at 1:30 p.m. at the SSC. Representatives from the Fort Campbell Legal Assistance Office will also be on-site to create powers of attorney for Retirees and their Families. Sergeant Major of the Army (Retired) Kenneth O. Preston will be providing remarks during both the Veteran and Retiree events' opening ceremonies.
As in years past, buses will be available to take Retirees to brunch, the Don F. Pratt Museum, an engagement skills trainer which simulates range training for Soldiers, and the Sabalauski Air Assault School for Air Assault demonstrations. This year's retiree brunch will be held at the 3rd Brigade Combat Team Dining Facility from 10:30am until 1:00pm. The events are open to all area Retirees, including those from sister services.
Fort Campbell and the Tennessee Valley Healthcare System Transition and Care Management (TCM) will hold its annual Veterans Administration Welcome Home event alongside the Veteran Benefits Fair and Retiree Appreciation Day, September 24th, at the SSC. The event provides eligible Veterans assistance with transitioning into the VA system. Information on topics such as healthcare, mental health services, employment and others benefit areas will be provided. Veterans of all conflicts are welcome and encouraged to attend.
"We couldn't be happier to be jointly hosting our Veterans Benefits Fair with the Welcome Home event," said Faulkner. "The goal for both our organizations is to assist our Veterans with their hard-earned benefits. We believe that providing an event such as this gathers an abundance of resources in one space and will allow our veterans to get information in the most efficient way possible. It also provides great opportunity to thank our Veterans for their service and sacrifice to our country."
Veterans not currently registered with the VA are advised to bring a copy of their DD Form 214 to verify eligibility. Registration will begin at 7:00am at the SSC.
Lastly, a street fair will run September 24th from 10:00am until 2:00pm at the Town Center Park, across from Division Headquarters. Merchandise vendors and food trucks will be available along with static displays of helicopters, bounce houses and face painting.
Veterans will be able to access Fort Campbell at any open gate by providing a current state or government identification card or driver's license for themselves and other occupants of their vehicle on Sept. 24. Retirees may access the installation by showing their military retirement ID card. VA ID cards will not be recognized.
For more information on any of the planned events, contact the Fort Campbell Retirement Services Office at 270.798.5280/3310.