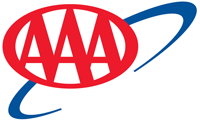 Tampa, FL – Gas prices declined for the 11th consecutive day Sunday; falling 4 cents in Florida, 6 cents in Georgia, and 5 cents in Tennessee.
"Gas prices immediately began their seasonal downward trend at the beginning of September," said Mark Jenkins, spokesman, AAA – The Auto Club Group. "Refineries are entering maintenance season as they begin the switch to winter-blend gasoline. This fuel has fewer additives, making it cheaper to produce than summer-blend gasoline, which leads to lower gas prices. Gas prices should follow a downward trend through the rest of the year, unless there are refinery issues or if oil prices surge."
Regional Gas Prices
Motorists are currently saving an average of $18.00 for a full tank of gas compared to what they paid this time two years ago, when pump prices exceeded $3.00 a gallon. The current average price for a  gallon of regular unleaded in Florida is $2.19. That price is 3 cents less than a week ago and 4 cents less than this time last year, but $1.16 less than two years ago.
The state average price in Georgia of $2.10 is 4 cents less than a week ago and 11 cents less than last year, but $1.24 less than this time two years ago. The Tennessee state average of $2.00 is 3 cents less than a week ago and 7 cents less than a year ago, but $1.20 less than this time two years ago. For the first time in 19 days, the Tennessee state average will be less than $2.00 a gallon.
Crude Oil Prices
Crude oil prices averaged $45.96 last week a slight increase from a week ago. Oil markets rallied briefly on Thursday as the Energy Information Administration reported crude oil inventories fell 14.5 million barrels, the biggest drop since January 1999. The sharp drawdown of inventory is due to substantial oil consumption and fewer imports attributed to tropical storm Hermine disrupting shipments to the Gulf of Mexico and U.S. East Coast.
In addition to crude oil inventory data, forces driving the market continue to center around discussions of a freeze in oil production by OPEC and non-OPEC countries. Traders will continue to monitor these factors in the coming weeks for guidance on what direction oil markets will move this fall. At the close of Friday's formal trading session on the NYMEX, WTI was down $1.74 to settle at $45.88 per barrel.
Current and Past Price Averages
Regular Unleaded Gasoline
Sunday
Saturday
Week Ago
Month Ago
One Year Ago
Two Years Ago
National
$2.181
$2.182
$2.207
$2.130
$2.360
$3.422
Florida
$2.188
$2.192
$2.220
$2.084
$2.227
$3.345
Georgia
$2.104
$2.109
$2.141
$2.019
$2.210
$3.343
Tennessee
$1.997
$2.000
$2.029
$1.911
$2.070
$3.199
Click here to view current gasoline price averages
AAA updates fuel price averages daily at www.GasPrices.AAA.com. Every day up to 120,000 stations are surveyed based on credit card swipes and direct feeds in cooperation with the Oil Price Information Service (OPIS) and Wright Express for unmatched statistical reliability. All average retail prices in this report are for a gallon of regular, unleaded gasoline.
About The Auto Club Group
The Auto Club Group (ACG) is the second largest AAA club in North America.  ACG and its affiliates provide membership, travel, insurance and financial services offerings to over 9 million members across eleven states and two U.S. territories including Florida, Georgia, Iowa, Michigan, Nebraska, North Dakota, Tennessee, Wisconsin, Puerto Rico and the U.S. Virgin Islands; most of Illinois and Minnesota; and a portion of Indiana.
ACG belongs to the national AAA federation with more than 56 million members in the United States and Canada and whose mission includes protecting and advancing freedom of mobility and improving traffic safety.
Sections
News
Topics
AAA, Crude Oil, Energy Information Administration, Florida, Gas Prices, Georgia, Gulf of Mexico, Mark Jenkins, NYMEX, Oil Price Information Service, Oil Prices, OPEC, OPIS, Tampa FL, Tennessee, The Auto Club Group, Wright Express, WTI