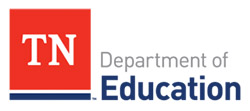 Nashville, TN – The Tennessee Department of Education released a report that analyzes the outcomes at schools that implemented a statewide model focused on addressing students' individual learning needs, called Response to Instruction and Intervention (RTI2).
Most notably, the report identifies what strategies have been used by schools that helped a high percentage of their non-proficient third grade students move to proficiency in English language arts and math between the 2013 and 2015 school years.
«Read the rest of this article»

Clarksville, TN – The Montgomery County Sheriff's Office (MCSO) is doing Warrant Wednesday to help reduce the over 6000 active warrants on file.
Every Wednesday three wanted individuals will be spotlighted on the Sheriff's Office Facebook page. They will be chosen based on felonies committed, number of warrants on file, or if they are considered dangerous.
This week's Warrant Wednesday focuses on Malcolm Chase, Brittney Kennedy, and Joshua Akin.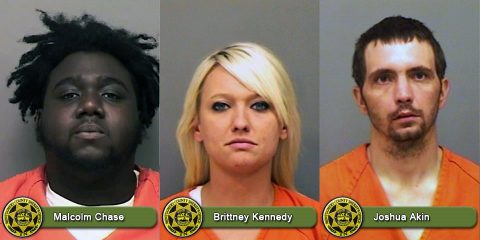 «Read the rest of this article»

Nashville, TN – Nashville-based Hankook Tire America Corp., the leading and one of the fastest growing tire companies in the world, continues its partnership with DAV (Disabled American Veterans) to provide veterans with free services where they live in northern Tennessee.
Hankook and DAV will provide local veterans with free services during two Hankook-DAV Mobile Service Office (MSO) stops at Gateway Tire locations for the second year in a row.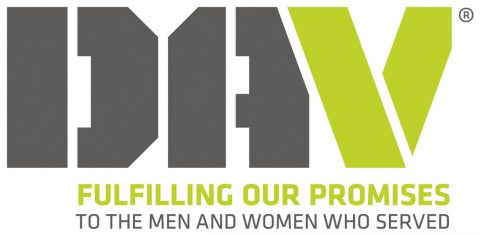 «Read the rest of this article»

Clarksville, TN – The Austin Peay State University Department of Communication launched its Living Learning Community program, earlier this fall, to build support and guidance for freshman communication majors.
The idea behind the program is to provide a transitional atmosphere for students and prepare a path for their next four years.
«Read the rest of this article»

Clarksville, TN – Through October 2nd, the Customs House Museum and Cultural Center is showcasing the mixed media works of Nina Covington. Free spirited horses pose alongside like-minded women in the saturated hues of Nina's compositions.
The rich tones of red and gold emphasize the techniques of long exposure filming used by the artist in such pieces as Radiate where the carnival-dressed model seems to be stretching toward the boundary of the canvas.
«Read the rest of this article»
Congressman Marsha Blackburn
7th District of Tennessee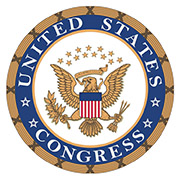 Washington, D.C. – Congressman Marsha Blackburn (R-TN) commended passage of H.R. 5104—The Better Online Ticket Sales Act (BOTS).
This legislation makes the use of computer hacking software (BOTS) to circumvent security measures employed by ticketing sites an "unfair and deceptive practice" under the Federal Trade Commission Act.
"For years ticket scalpers have been taking advantage of computer hacking software (BOTS) to overwhelm on-line ticketing websites with requests," said Blackburn.
«Read the rest of this article»

Clarksville, TN – When journalist Kelsey Timmerman wanted to know where his food came from and who produced it, he began an adventure that would take him around the world.
Now he travels the globe and shares the stories of the people he meets, educating audiences and promoting dialogue about how to improve our world economy.
«Read the rest of this article»
American Heart Association Rapid Access Journal Report
Dallas, TX – Getting recommended levels of exercise weekly may help keep down annual medical costs both for people with and without cardiovascular disease, according to new research in Journal of the American Heart Association, the Open Access Journal of the American Heart Association/American Stroke Association.
Although it's well known that regular moderate exercise reduces risk of heart disease, stroke, and chronic conditions such as diabetes and high blood pressure, "our findings also emphasize the favorable impact on how much you pay for healthcare," said Khurram Nasir, M.D., M.P.H., senior author of the study and director of the Center for Healthcare Advancement & Outcomes and the High Risk Cardiovascular Disease Clinic at Baptist Health South Florida in Coral Gables.
«Read the rest of this article»
Written by Alan Buis
NASA's Jet Propulsion Laboratory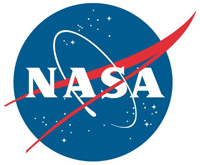 Pasadena, CA – A NASA airborne mission designed to transform our understanding of Earth's valuable and ecologically sensitive coral reefs has set up shop in Australia for a two-month investigation of the Great Barrier Reef, the world's largest reef ecosystem.
At a media briefing today at Cairns Airport in North Queensland, Australia, scientists from NASA's COral Reef Airborne Laboratory (CORAL) mission and their Australian collaborators discussed the mission's objectives and the new insights they expect to glean into the present condition of the Great Barrier Reef and the function of reef systems worldwide.
«Read the rest of this article»