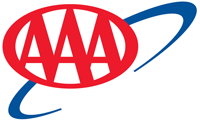 Knoxville, TN – The Colonial pipeline, supplying much of the East Coast running from Texas to New Jersey See Map Here, has been partially closed since September 9th when a leak was discovered in Alabama.
The company originally anticipated having the pipeline reopened by this weekend, but bad weather has delayed the fix. This partial closure has caused tighter supply for some southeast and Mid-Atlantic states.
The southeast has a fairly healthy supply of crude and gasoline inventories, but the market relies on just-in-time inventory and could be disrupted by an extended partial closure of the pipeline.
States that could be directly impacted by tighter supply and slightly higher prices include Alabama, Mississippi, Tennessee, Georgia, South Carolina, North Carolina and Virginia.
"While there is plenty of gasoline and crude supply, the pipeline is the most efficient way to deliver the product to Tennessee," said Stephanie Milani, Tennessee Public Affairs Director, AAA—The Auto Club Group. "I anticipate tanker trucks from Memphis and Kentucky will bring in gasoline supplies to Knoxville, Chattanooga and Nashville over the next several days."
Colonial Pipeline has a very solid history of making sure that operations are quickly restored. According to Tom Kloza, Global Head of Energy Analysis for Oil Price Information Service, the Colonial Pipeline could be shipping a normal volume of gasoline next week.
"I do not anticipate areas where motorists won't be able to find gasoline, but you could see some locations in Tennessee where there are occasional outages of regular gas," said Kloza. "This will not persist, and indeed the price increases you'll see do not represent a trend."
Currently Tennessee's gasoline average is $2.01, an increase of one cent from yesterday. National, state and metro-averages are available from AAA at GasPrices.AAA.com. Consumers can find the cheapest gas prices close to home and on the road by using the free AAA app, AAA Moble which is available for Android and Apple devices.
About The Auto Club Group
The Auto Club Group (ACG) is the second largest AAA club in North America. ACG and its affiliates provide membership, travel, insurance and financial services offerings to over 9 million members across eleven states and two U.S. territories including Florida, Georgia, Iowa, Michigan, Nebraska, North Dakota, Tennessee, Wisconsin, Puerto Rico and the U.S. Virgin Islands; most of Illinois and Minnesota; and a portion of Indiana.
ACG belongs to the national AAA federation with more than 56 million members in the United States and Canada and whose mission includes protecting and advancing freedom of mobility and improving traffic safety.