Nashville, TN – Sportsmen who possess Tennessee hunting licenses will no longer be charged a fee to sight in firearms on shooting ranges managed by the Tennessee Wildlife Resources Agency, but considered by TWRA as "Tier 1" ranges.
The agency's governing body, the Tennessee Fish and Wildlife Commission, recently voted to waive the $5.50 shooting fees on Tier 1 ranges for license holders because these ranges do not have TWRA staffs assigned to them daily, or include amenities found at Tier 2 and 3 ranges.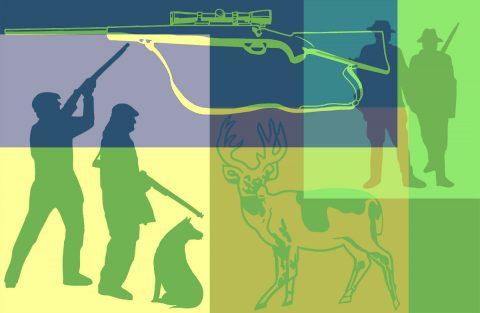 Many TWRA ranges are assigned tier status and are listed in the 2016 Tennessee Hunting and Trapping Guide, which can be found on TWRA's website at
www.tnwildlife.org
The guide is also available from businesses that sell hunting and fishing licenses.
Hunters need to read the guide to make sure of range location, months, days, and hours of operation, and tier status of a range before visiting it.
The TWRA ranges classified as Tier 1 include: Cheatham WMA, Yanahli WMA (Yanahli is only open for sighting in rifles intended for big game hunting), Catoosa WMA at the Genesis Checking Station, Catoosa WMA at the Peavine Campground location, Prentice Cooper WMA, Chuck Swan WMA, and North Cumberland WMA.
While the fee has been waived for license holders from Tier 1 ranges, the agency stresses that the two-hour time limit still applies to shooters.