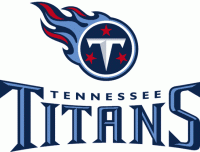 Nashville, TN – Down 15-3 in the fourth quarter, Tennessee Titans (1-1) quarterback Marcus Mariota put together two touchdown drives to give the Titans a 16-15 win over the Detroit Lions (1-1) Sunday.

Detroit got the ball back with a 1:13 left on the clock with a chance to drive down for a winning field goal. However, Lions quarterback Matthew Stafford was picked off by Perrish Cox at the 50 yard line with only 18 seconds left in the game.

The Tennessee offense had been held in check for most of the game but came alive at the end. The Titans started their comeback with a Mariota 30 yard pass deep left to tight end Delanie Walker for a touchdown. That drive when 75 yards on 6 plays.

Later in the fourth quarter, the Titans got the ball back with 7:04 remaining. Tennessee drove the ball down to the Detroit 9 yard line.  On 4th and 4, Mariota hit receiver Andre Johnson over the middle for a 9 yard game winning touchdown. The Titans went for the 2 point conversion, but Mariota was sacked on the play.

Tennessee ended their five game losing streak with the win.

Mariota finished the game going 25 of 33 for 238 yards, two touchdowns, and an interception. Walker was the leading receiver for Tennessee with 6 catches for 83 yards and a touchdown. Running back DeMarco Murray rushed for 89 yards on 12 attempts. He also caught 7 balls for 56 yards.

For Detroit, Matthew Stafford had 260 yards on 22 of 40 passing attempts. He threw one touchdown and an interception. Receiver Marvin Jones led the lions with 118 yards on 8 receptions.

"The guys just hung together on the sideline. There was never a waver. They stuck together and gave us a chance all the way to the end," stated Tennessee Titans head coach Mike Mularkey. "That's one thing we learned. We learned we can finish games. We can come back and we can do it on the road. There are a lot of really good lessons learned from this game."

The Tennessee Titans return home to Nissan Stadium Sunday, September 25th to take on the Oakland Raiders. Kickoff is set for 12:00pm CDT.
Box Score
Tennessee Titans 16 at Detroit Lions 15
Sunday, September 18th, 2016
Detroit, MI | Ford Field
Tennessee Titans

Passing
CP/AT
YDS
TD
INT
M. Mariota
25/33
238
2
1
Rushing
ATT
YDS
TD
LG
D. Murray
12
89
0
67
D. Henry
9
40
0
9
M. Mariota
2
11
0
6
M. Cassel
1
-1
0
-1
Receiving
REC
YDS
TD
LG
D. Walker
6
83
1
32
D. Murray
7
56
0
22
R. Matthews
4
40
0
20
T. Sharpe
4
33
0
12
D. Henry
1
9
0
9
A. Johnson
1
9
1
9T
P. Supernaw
1
7
0
7
A. Fasano
1
1
0
1
Fumbles
FUM
LOST
REC
YDS
M. Mariani
1
0
0
0
Kicking
FG
LG
XP
PTS
R. Succop
1/2
46
1/1
4
Punting
NO
AVG
I20
LG
B. Kern
3
39.7
1
54
Kickoff Returns
NO
AVG
TD
LG
A. Andrews
1
15
0
15
M. Mariani
1
19
0
19
Punt Returns
NO
AVG
TD
LG
M. Mariani
2
4
0
7
Detroit Lions

Passing
CP/AT
YDS
TD
INT
M. Stafford
22/40
260
1
1
Rushing
ATT
YDS
TD
LG
A. Abdullah
6
38
0
24
T. Riddick
11
37
0
10
M. Stafford
2
31
0
24
D. Washington
4
31
0
28
Receiving
REC
YDS
TD
LG
M. Jones
8
118
0
47
E. Ebron
4
53
0
29
A. Boldin
4
48
1
24T
T. Riddick
4
28
0
12
G. Tate
2
13
0
8
Fumbles
FUM
LOST
REC
YDS
B. Copeland
0
0
0
0
Kicking
FG
LG
XP
PTS
M. Prater
2/2
42
1/1
7
Punting
NO
AVG
I20
LG
S. Martin
5
41.6
5
51
Kickoff Returns
NO
AVG
TD
LG
A. Roberts
1
10
0
10
D. Washington
1
25
0
25
Punt Returns
NO
AVG
TD
LG
A. Roberts
2
11
0
13
Sections
Sports
Topics
Andre Johnson, Delanie Walker, DeMarco Murray, Detroit Lions, Detroit MI, Ford Field, Marcus Mariota, Matthew Stafford, Mike Mularkey, Nashville TN, NFL, Nissan Stadium, Oakland Raiders, Perrish Cox, Tennessee Titans, Titans