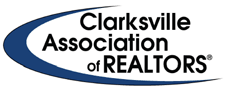 Clarksville, TN – The Clarksville Association of Realtors Young Professionals Network  (CAR YPN) hosted their third annual Handbags For Hope event on August 20th at Old Glory Distilling Company.
The proceeds from the event benefited Urban Ministry's SafeHouse for Women, as well as the CAR YPN Mike Groves Memorial Fund.
«Read the rest of this article»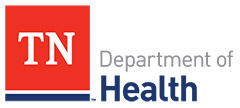 Nashville, TN – Seasonal frosts that help reduce mosquito activity in Tennessee will arrive soon, bringing some relief from the blood-feeding insects.
Mosquitoes in Tennessee are currently known to transmit diseases such as West Nile virus and La Crosse Encephalitis. With 45 cases of travel-related Zika Virus Disease confirmed thus far this year in Tennessee, there is yet another reason to "Fight the Bite."
«Read the rest of this article»
APSU Sports Information

Clarksville, TN – After his 98-yard kickoff return for a touchdown to open the second half on the road at No. 16 Eastern Illinois Saturday, the Ohio Valley Conference honored Kyran Moore with OVC Specialist of the Week.
Moore, a junior from Bessemer, AL, knotted the game at 21 when he took the opening kickoff in the second half 98 yards to the house for the score.
«Read the rest of this article»

Nashville, TN – The Tennessee Wildlife Resources Agency (TWRA) has confirmed the sighting of a cougar in Wayne County on property located in an area between Linden and the county seat of Waynesboro.
A trail camera captured the cat's image on September 4th and the agency, as it does when it receives reports accompanied by credible evidence, began investigating the report.
"We often get asked what it means if we confirm the documentation of a cat in an area where we haven't seen one before," said Joy Sweaney, a wildlife biologist with TWRA and head of the agency's Cougar Action Team.
«Read the rest of this article»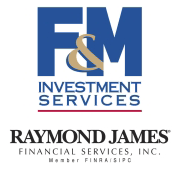 Clarksville, TN – Your daughter recently welcomed her first child – your first grandchild – and you're already in love. You envision festive holidays spent together, bouncing him or her on your knee, and buying heaps of toys and adorable shoes.
But you may be able to offer so much more. Grandparents like you have historically had a powerful influence in the lives of their grandchildren and have a wealth of experience and knowledge to share.
So what kind of power are we talking about? Now that you've joined the grandparents club, you're what anthropologists call a "secret benefactor" of humanity.
«Read the rest of this article»
Woodall chosen by Tennessee School Boards Association

Montgomery County, TN – Stanley Woodall, the school system's Parent Ambassador for Sango Elementary School, has been selected to receive the 2016 Tennessee School Boards Association (TSBA) Mid-Cumberland School Volunteer Recognition Award.
Woodall was recognized Thursday night at the TSBA Fall District Meeting at Stewart County Middle School.
«Read the rest of this article»
APSU Sports Information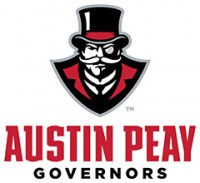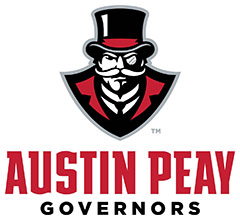 Clarksville, TN – It was a welcome return to home soil for Austin Peay State University men and women's cross country teams, who posted successful results at the third annual APSU Cross Country Invitational, Saturday, at the Hilldale Baptist Church Family Life Center.
The Governors men's team placed 3rd in the 10-team four mile competition, while the women were fifth out of ninth place. Memphis won both the men and women's race.
For the Govs men's team, three runners posted top 25 finishes. Freshmen Tyler Smith (15th, 22:34) and Hezron Kiptoo (16th, 22:35) led the pack, followed by Daniel Hamm in 25th (23:13).
«Read the rest of this article»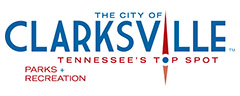 Clarksville, TN – The weekly Clarksville Parks and Recreation Department Recreation Report provides Clarksvillians with a glimpse at the activities and events that are available from the Parks and Recreation Department for them to enjoy together as a family.
This weeks highlights include: Adaptive Recreation Day, Youth Basketball League and Handmade Holidays Vendor Applications.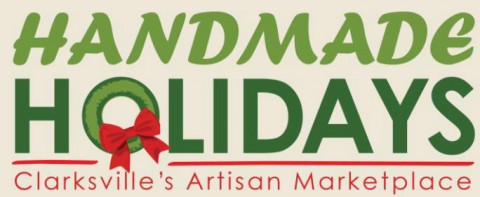 «Read the rest of this article»
American Heart Association Meeting Report Abstract 134
Orlando, FL – Premature birth cuts short kidney development, resulting in smaller kidney size and higher blood pressure in adulthood, according to a study presented at the American Heart Association's Council on Hypertension 2016 Scientific Sessions.
"Adults born preterm may not present with the 'classical' risk factors for heart disease, but they are at increased risk of hypertension and insulin resistance and certainly require regular medical follow-up," said Anne Monique Nuyt, M.D., senior author of the study and head of the division of neonatology at the Sainte-Justine University Hospital and Research Center of the University of Montreal, Canada.
«Read the rest of this article»
Written by Nancy Smith Kilkenny, ATS
NASA Glenn Research Center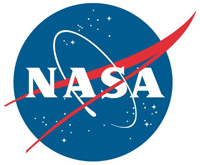 Cleveland, OH – When human explorers embark on the journey to Mars, they need to know the natural conditions of the red planet before they arrive.  That's why NASA sends rovers to the surface of Mars to photograph the landscape and operate scientific experiments to understand the habitat for humans or other kinds of life.
One of those future rover missions may host the Martian Aqueous Habitat Reconnaissance Suite (MAHRS), a set of five instruments that can take surface measurements in the search for habitable environments.
«Read the rest of this article»