Los Angeles, CA – A doctor she'd never met walked into Cathy Aumack-Bandy's hospital room in January 2013 and told her husband that she had severe heart failure and should get her affairs in order. She initially thought he was in the wrong room. Her next thought was that she needed to switch doctors.
"He never even addressed me," said Aumack-Bandy, a former psychologist from Ruskin, Florida. "Prior to this heart failure diagnosis, I had been a healthy 54-year-old. Now, it felt like he was sending me home to die."
«Read the rest of this article»
Written by Elizabeth Zubritsky
NASA's Jet Propulsion Laboratory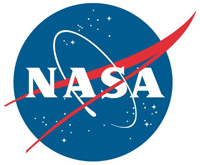 Pasadena, CA – NASA's Curiosity rover has found evidence that chemistry in the surface material on Mars contributed dynamically to the makeup of its atmosphere over time. It's another clue that the history of the Red Planet's atmosphere is more complex and interesting than a simple legacy of loss.
The findings come from the rover's Sample Analysis at Mars, or SAM, instrument suite, which studied the gases xenon and krypton in Mars' atmosphere. The two gases can be used as tracers to help scientists investigate the evolution and erosion of the Martian atmosphere.
«Read the rest of this article»