Tennessee Titans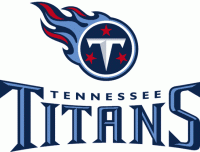 Nashville, TN – The Tennessee Titans-Houston Texans rivalry is in its 15th year since the expansion Texans began play and the AFC South was formed in 2002. In 28 games, the Titans are 15-13 against the Texans, including an 8-6 mark at Nissan Stadium and a 7-7 record at NRG Stadium.
While the Titans have the advantage in the series, the Texans have won seven out of the last eight battles, including a current four-game streak.
The last time the teams met at NRG Stadium was November 1st, 2015, when quarterback Zach Mettenberger (22-of-31 for 171 yards and an interception) started for an injured Marcus Mariota (knee).
Mettenberger was sacked seven times as the Texans rolled to a 20-6 win. Whitney Mercilus and J.J. Watt combined for six of the sacks.
In the 2015 rematch, played on December 27th, Texans quarterback Brandon Weeden passed for two touchdowns and rushed for another, and the Texans forced four turnovers en route to a 34-6 victory. Zach Mettenberger started again in place of Mariota, who was inactive due to a knee injury.
Mettenberger was 27-of-51 passing for 234 yards with a touchdown and an interception.
The Titans franchise has a rich and storied history with the city of Houston. Under late owner K.S. "Bud" Adams Jr., the Titans existed as the Houston Oilers from 1960-96. In Houston, the Oilers won the first two American Football League Championships and made a total of 15 playoff appearances.
Nine players who spent a significant portion of their careers in a Houston Oilers uniform are enshrined in the Pro Football Hall of Fame, including former quarterback Warren Moon, defensive tackle Curley Culp and offensive lineman Bruce Matthews.
The team moved to Tennessee in 1997 and in 1999 adopted the "Titans" moniker.
Most Recent Matchups
2013 Week 17 • December 29th, 2013 • Texans 10 at TITANS 16
The Titans conclude their season by forcing four Texans turnovers (two interceptions, two fumbles) and rushing for 151 yards, including 127 yards on the ground by Chris Johnson … After falling behind 7-0, the Titans score 16  unanswered points … Johnson scores the team's only touchdown on an 11-yard run to go ahead in the third quarter, and Rob Bironas boots three field goals, including a 55-yarder … Michael Griffin intercepts a Matt Schaub pass in the final moments to seal the victory.
2014 Week 8 • October 26th, 2014 • TEXANS 30 at Titans 16
Rookie quarterback Zach Mettenberger makes his first career start and completes 27 of 41 passes for 299 yards, two touchdowns and an interception … Texans running back Arian Foster scores three total touchdowns (two rushing, one receiving) and rushes for 151 yards on 20 carries … Texans score 27 unanswered points, forcing two turnovers and limiting the Titans to 13 total first downs (three in the first half) and two-of-12 on third down.
2014 Week 13 • November 30th, 2014 • Titans 21 at TEXANS 45
Texans quarterback Ryan Fitzpatrick passes for 358 yards and six touchdowns … DeAndre Hopkins records nine receptions for 238 yards and two scores for the Texans … The Titans begin the game with three new starters on the offensive line and lose another during the game … The Titans also lose quarterback Zach Mettenberger to a shoulder injury in the contest … The Texans force four turnovers and notch three sacks … J.J. Watt records two sacks, a forced fumble, a fumble recovery and a receiving touchdown for Houston.
2015 Week 8 • November 1st, 2015 • Titans 6 at TEXANS 20
The Texans sack Zach Mettenberger seven times, including 3.5 sacks by linebacker Whitney Mercilus and 2.5 sacks by J.J. Watt … The Texans force three turnovers (one interception and two fumbles) … Texans quarterback Brian Hoyer passes for 235 yards, including a 21-yard touchdown to DeAndre Hopkins and a 42-yard touchdown to Nate Washington … Hopkins totals eight receptions for 94 yards … The Titans are limited to 1-of-12 on third down.
2015 Week 16 • December 27th, 2015 • TEXANS 34 at Titans 6
The Texans force four turnovers, including a Quintin Demps fumble return for a touchdown two minutes into the game … Texans backup quarterback Brandon Weeden completes two touchdown passes and rushes for another score … With Marcus Mariota inactive (knee), Zach Mettenberger passes for 234 yards and avoids a shutout with a late touchdown pass to Tre McBride … DeAndre Hopkins catches seven passes for 117 yards and a touchdown for Houston … Houston rushes 42 times for 128 yards and possesses the ball for 36:13.