Tennessee Athletics Department
Vols lose second straight game to a Top 10 team on Saturday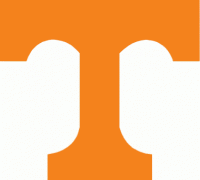 Knoxville, TN – No. 9/11 Tennessee fell to No. 1/1 Alabama 49-10 on Saturday at Neyland Stadium.
Alabama jumped out to a 14-0 lead, but Tennessee (5-2, 2-2 SEC) pulled within seven in the second quarter after forcing a turnover in Crimson Tide territory. Derek Barnett got around the edge and forced a fumble by quarterback Jalen Hurts. Quay Picou recovered the ball to set the Vols up at Alabama's 11-yard line.
Two plays later, Alvin Kamara rushed seven yards up the middle on a read-option play to bring the score to 14-7.
«Read the rest of this article»
APSU Sports Information

Jacksonville, AL – The Austin Peay State University football accomplished a pair of season first against No. 3 Jacksonville State after becoming the first FCS team to rush for over 100 yards and limiting the Gamecocks to under 100 yards through the air in a 34-14 loss Saturday afternoon in Burgess-Snow Field at JSU Stadium.
«Read the rest of this article»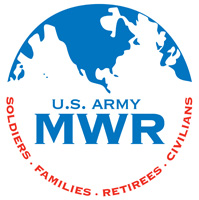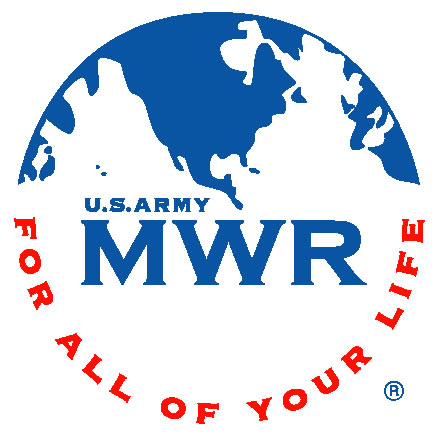 Fort Campbell, KY – Fort Campbell Golf Cart Crossings are located along Robert C. Lee Road.
The warning signs, flashing lights and painted crossing, constitute official Fort Campbell traffic signals. Vehicles traveling on the road, must stop and allow the carts (and walking golfers) to cross safely.
Walkers and golf cart drivers should always push the button for the flashing lights and then watch to make sure vehicles are slowing or stopping.
«Read the rest of this article»
APSU Sports Information
Clarksville, TN – Sophomore Christina White had her best outing in Ohio Valley Conference play, leading Austin Peay State University's volleyball team to a three-set (25-16, 25-22, 25-20) league victory against Tennessee Tech, Saturday afternoon at the Dunn Center.
«Read the rest of this article»
Tennessee Titans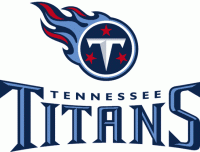 Nashville, TN – Cleveland Browns wide receiver Travis Benjamin scored three touchdowns, including a late 50-yard touchdown reception to seal a 28-14 win over the Tennessee Titans at FirstEnergy Stadium.
Benjamin's three touchdowns all went for at least 50 yards—two on pass receptions and one on a punt return. His game totals included 115 yards on three catches and 154 yards on six punt returns.
In a battle of former Heisman Trophy winners, Cleveland quarterback Johnny Manziel completed eight of his 15 passes for 172 yards and did not throw an interception.
«Read the rest of this article»

Clarksville, TN – What do you get when you mix a thunderstorm, a flat tire, a creepy castle, a mad scientist, a muscle hunk, an old professor and a couple of other questionable characters? A night out that is destined to be one you will never forget!
Richard O'Brien's cult classic "The Rocky Horror Show" returns to the Roxy Regional Theatre for a limited engagement, October 21st – October 29th. So, dig out your fishnets and sharpen those stilettos … that sweet transvestite and his motley crew are back for the fifth year in a re-imagined remount of this annual Roxy production.
«Read the rest of this article»
Nashville, TN – First Tennessee Park will play host to Vanderbilt's Black & Gold Series from Friday, October 28th to Sunday, October 30th.
The Commodores will play three intra-squad games at the home of the Sounds while Hawkins Field continues to be renovated. Friday night's game is scheduled for 6:00pm while each game on Saturday and Sunday will begin at 1:00pm.
Tickets for each game are $5.00 and can be purchased at ticketmaster.com or the Sounds' ticket office.
«Read the rest of this article»

Clarksville, TN – General public tickets are now available for a concert featuring platinum recording artist Frankie Ballard, with special guest Jason Mizelle.
The event, presented by the APSU Govs Programming Council (GPC), is a part of 2016 Austin Peay State University Homecoming.
«Read the rest of this article»
Tennessee Titans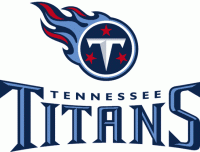 Nashville, TN – The National Football League, the NFL Players Association and the American Cancer Society are teaming up for the eighth year to support October's National Breast Cancer Awareness Month with "A Crucial Catch: Annual Screening Saves Lives," campaign, reminding women about the importance of having a regular mammogram.
The Tennessee Titans will kick off breast cancer awareness month this week in a variety of ways, including honoring survivors on the field at the game.
«Read the rest of this article»
APSU Sports Information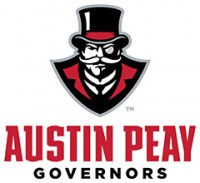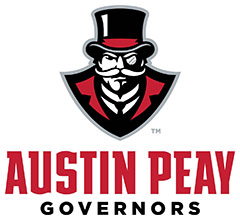 Wilmington, OH – Sophomore Wesley Gray finished 16th in the men's 8K event, helping Austin Peay State University men's cross country team post a 4th place finish at the JennaStrong Invitational, Friday.
Gray's time of 25:38.1 is the second-lowest 8K time by an APSU runner this season, and the season-best mark for Gray by one second. Freshman Hezron Kiptoo placed 39th in the event with a time of 26:11.6, continuing his consistency as one of APSU's frontrunners.
«Read the rest of this article»