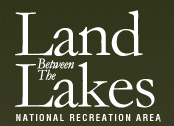 Land Between the Lakes, KY/TN – The National Park Service Rivers, Trails and Conservation Assistance Program selected 11 new communities and partnerships to receive technical and planning assistance to promote the development of new economic opportunities and natural resource conservation.
The National Park Service selected Land Between the Lakes Region Water Trail as one of these 11 projects for Fiscal Year 2017.
The Land Between the Lakes Region Water Trail Initiative will be completed in phases.
Phase I includes the 300 mile shoreline of Land Between the Lakes National Recreation Area.
Phase II and III will encompass approximately 186 miles of Kentucky Lake/Tennessee River and 118 miles of Lake Barkley/Cumberland River.
A few of the water trails at Land Between the Lakes have been identified and posted at www.landbetweenthelakes.us/paddlers-unite
The National Park Service program will guide the Friends of Land Between the Lakes, USDA Forest Service, and other local partners through a process that includes strategic planning, mapping, public outreach, and recommendations for development of the water trail that would connect local, state, federal, and private businesses.
"We are thrilled to be a part of this regional effort to bring economic development to our communities and thankful the National Park Service has chosen to help us," stated John Rufli, Executive Director for the Friends of Land Between the Lakes. "This water trail collaborative will promote adventure tourism activities at our extensive shorelines up and down our two rivers. By letting water paddlers across the nation know how to experience a water view of our rich civil war heritage, abundant wildlife, favorite fishing holes, and our Southern hospitality – we believe they will come."
In addition to the U.S. Forest Service, collaborative partners include four federal agencies, three state parks and five counties in Kentucky, five state parks and ten counties in Tennessee, both state tourism offices, and multiple Chambers of Commerce and Tourism Bureaus.
The vision for this extensive trail is to provide a nationally recognized water trail that brings visitors and new businesses to the region; and enhances recreation, conservation, tourism, education and economic development in the lower Tennessee and Cumberland River basins in Middle Tennessee and Western Kentucky.
This National Park Service assistance program works with community groups, nonprofit organizations, tribal governments, and local, state, and federal government agencies to achieve locally-defined goals for natural resource conservation and outdoor recreation.
A network of planning professionals, landscape architects, and community planners helps communities across the nation achieve on-the-ground successes that help local partners to make their rivers, trails, greenways, and open spaces vital, life-enhancing parts of their communities.
They also connect citizens with local agencies and organizations to create new parks, greenspace, and trails and projects important to water resources.
The National Park Service Rivers, Trails and Conservation Assistance Program serves communities and neighborhoods throughout the southeast with offices in Atlanta, GA; Sarasota, FL; Mammoth Cave, KY; Natchez, MS; Ocean Springs, MS; and Chattanooga, TN. Find out more at www.nps.gov/orgs/rtca/index.htm
To find more information about Land Between the Lakes, log on to the official website at www.landbetweenthelakes.us or call 1.800.LBL.7077 or 270.924.2000.
For more information on the National Water Trails System, log on to www.nps.gov/WaterTrails
More information on the Tennessee Valley Water Trails can be found at www.tnvalleywatertrails.org/#a2