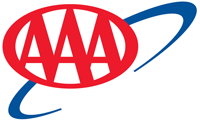 Tampa, FL – The national average price for a gallon of regular unleaded declined for the 15th consecutive day Sunday, for a total discount of 4 cents during that period. In the southeast, the rate of decline varies depending on the state.
Average prices in Georgia and Tennessee have spent the past month slowly recovering from the Colonial Pipeline outage that sent prices surging by an average of 28 and 17 cents respectively.
Florida prices were falling during the pipeline outage, but then rose alongside increased oil prices and surging demand from Hurricane Matthew.
The Florida average has seen slight declines during the past week, but is about where it should be, based on current market conditions and may not see dramatic drops unless oil prices do.
Florida's state average of $2.25 is fractions of a penny less than a week ago, 11 cents more than last year, but 84 cents less than two years ago. The Florida average has declined seven of the last eight days, for a total discount of 1 cent.
Georgia's state average of $2.21 is 5 cents less than a week ago, 13 cents more than last year, but 77 cents less than two years ago. The Georgia average price has declined 31 of the past 32 consecutive days for a total discount of 16 cents.
Tennessee's state average of $2.08 is 4 cents less than a week ago, 11 cents more than last year, but 76 cents less than two years ago. The state average has declined 26 of the past 29 days for a total discount of 9 cents.
"Gas prices typically follow a downward trend through the final months of the year," said Mark Jenkins, spokesman, AAA – The Auto Club Group. "Last year, the national average dropped about 25 cents from Columbus Day through Thanksgiving. During that time, oil prices fell almost $10.00 a barrel. A drop like that is less likely to occur this year, as the price of oil will likely hold steady at around $50.00 a barrel until OPEC's meeting next month."
Despite reaching its highest daily settlement of the year at $51.60 a barrel, West Texas Intermediate crude oil logged a weekly average of $50.62, which was exactly the same as the week before. The market continues to react to a potential OPEC output agreement.
Last week, many were focused on where Russia stands, and it is rumored that their Energy Minister Alexander Novak is planning several meetings with OPEC countries to discuss proposals to freeze oil output amid weak prices in the market. OPEC countries are scheduled to formally meet again on November 30th.
Traders will continue to monitor the announcement of output agreement details, but there remains continued uncertainty as to whether OPEC can meet the production targets and rebalance the market. At the close of Friday's formal trading session on the NYMEX, WTI increased 22 cents to settle at $50.85 per barrel.
Current and Past Price Averages
Regular Unleaded Gasoline
Sunday
Saturday
Week Ago
Month Ago
One Year Ago
Two Years Ago
National
$2.222
$2.225
$2.244
$2.213
$2.218
$3.080
Florida
$2.247
$2.249
$2.254
$2.149
$2.143
$3.094
Georgia
$2.214
$2.220
$2.257
$2.363
$2.081
$2.981
Tennessee
$2.077
$2.084
$2.116
$2.162
$1.967
$2.839
Click here to view current gasoline price averages
AAA updates fuel price averages daily at www.GasPrices.AAA.com. Every day up to 120,000 stations are surveyed based on credit card swipes and direct feeds in cooperation with the Oil Price Information Service (OPIS) and Wright Express for unmatched statistical reliability. All average retail prices in this report are for a gallon of regular, unleaded gasoline.
About The Auto Club Group
The Auto Club Group (ACG) is the second largest AAA club in North America.  ACG and its affiliates provide membership, travel, insurance and financial services offerings to over 9 million members across eleven states and two U.S. territories including Florida, Georgia, Iowa, Michigan, Nebraska, North Dakota, Tennessee, Wisconsin, Puerto Rico and the U.S. Virgin Islands; most of Illinois and Minnesota; and a portion of Indiana.
ACG belongs to the national AAA federation with more than 56 million members in the United States and Canada and whose mission includes protecting and advancing freedom of mobility and improving traffic safety.
Sections
News
Topics
AAA, Colonial Pipeline, Crude Oil, Florida, Gas Prices, Georgia, Hurricane Matthew, Mark Jenkins, NYMEX, Oil Price Information Serivce, Oil Prices, OPEC, OPIS, Tampa FL, Tennessee, The Auto Club Group, Wright Express, WTI