APSU Sports Information
Clarksville, TN – Sophomore Kaylee Taff posted 10 kills to lead Austin Peay State University's volleyball team to a three-set sweep (25-14, 25-20, 25-11) of Alabama A&M in Tuesday nonconference action at the Dunn Center.
«Read the rest of this article»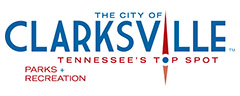 Clarksville, TN – The Clarksville Parks and Recreation Department reports the New Providence Pool, located at 168 Cunningham Lane, is currently undergoing some necessary repair work.
Due to these repairs, the opening of their indoor pool season has unfortunately been delayed.
«Read the rest of this article»

Clarksville, TN – Austin Peay State University's Office of Career Services welcomed Amazon to campus in September 2016. The University was among the first 12 schools from across the country selected to participate in Amazon's new Warrior Ambassador Program.
Through this program, the company's Warrior Ambassadors (military veterans that work at Amazon) will visit the veteran centers and career centers at universities located near Amazon fulfillment centers across the nation.
«Read the rest of this article»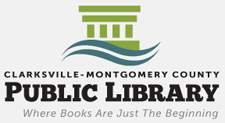 Clarksville, TN – The annual Friends of the Library fall book sale will open Thursday, October 27th from 4:00pm to 7:00pm. Opening night will be a Friends-only preview. Anyone may join the Friends of the Library at the door for $5.00.
The sale will open for the general public on Friday, October 28th from 9:00am to 5:00pm and will continue Saturday, October 29th from 9:00am to 3:00pm.
«Read the rest of this article»
Agencies look for ways to help job candidates and employers
Clarksville, TN – A coalition of local governments and workforce development agencies is seeking military spouses to help with a study of how veterans make a successful transition into civilian employment.
The group needs about 30 spouses of veterans now in the civilian workforce to participate in focus group interviews.
«Read the rest of this article»
View Presentation, Use Comment Form to Help Shape the Plan
Clarksville, TN – More than 70 residents gathered Tuesday at Northeast High School to learn about and comment on the proposed Northeast Connector, a new road designed to relieve traffic congestion in Northeast Clarksville.
I want to welcome everyone, and I want you all to know that I appreciate your time and interest," Clarksville Mayor Kim McMillan said in a statement. "I look forward to reviewing your comments and suggestions about this important project.
«Read the rest of this article»
Clarksville, TN – Sunday afternoon, October 23rd, the American Queen of the American Queen Steamboat Company docked at Clarksville's McGregor Park along the banks of the Cumberland River.
The American Queen's stop in Clarksville is part of their 9 day "American Music" themed cruise that started in Nashville on October 23rd and ends in Memphis on October 31st.
«Read the rest of this article»

Clarksville, TN – Clarksville Parks and Recreation reports that the southernmost section of the Clarksville Greenway from mile marker 1.25 to mile marker 2.5 is closed to the public until further notice because of logging activity on private property near the trail.
Trail users accessing the Greenway at the Pollard Road trailhead will only be able to travel 1.25 miles southward towards the end of the trail before reaching the closed portion of trail.
«Read the rest of this article»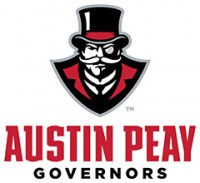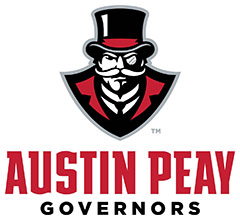 Clarksville, TN – On Saturday, October 22nd Austin Peay State University announced the 2016 APSU Homecoming Court and crowned Homecoming King and Queen during halftime at the Governors football game against Mercer at Fortera Stadium.
Ilyana Capellan a communications major was crowned Homecoming Queen. Capellan from Aliso Viejo, CA was sponsored by Pi Kappa Alpha Fraternity. She was escorted by her cousin Rico Gardner.
«Read the rest of this article»
American Heart Association Rapid Access Journal Report
Dallas, TX – Medications matter, but if you are a heart patient who doesn't take them as prescribed you may have a lower trouble-free survival rate and heart bypass surgery may be more beneficial than percutaneous coronary interventions (PCI or stenting), according to new research in the American Heart Association's journal Circulation.
Coronary artery bypass surgery redirects blood flow to the heart around clogged heart arteries.
«Read the rest of this article»