APSU Sports Information

Clarksville, TN – Austin Peay State University men's basketball team overcame a sluggish start against Sewanee with a monster second half Friday night, pulling away late with an 89-72 victory over the Tigers.
After showcasing a balanced attack against Thomas More in the exhibition opener, Austin Peay was largely a two-man show against Sewanee, with senior Kenny Jones (25 points) and junior Josh Robinson (game-high 31) combining for nearly two-thirds of the Governors scoring output.
«Read the rest of this article»
Nashville, TN – Daylight Savings Time ends Sunday, November 6th, 2016 and the American Red Cross reminds everyone to 'turn' their clocks back an hour and 'test' the batteries in their smoke alarms.
The Red Cross recommends that all Tennessee residents have working smoke alarms on every level of their home, including inside and outside bedrooms.
«Read the rest of this article»

Clarksville, TN – This Saturday, November 5th, 2016, the Austin Peay State University athletics department will honor local veterans and military-affiliated individuals with a special Military Appreciation Day during APSU's 4:00pm football game at Fortera Stadium.
All veterans, active-duty personnel and their families will receive free admission to the game with a current military I.D., and several military vehicles will be on display in tailgate alley and inside the stadium.
«Read the rest of this article»

Clarksville, TN – On November 3rd, 2016, Clarksville Police Officers found a deceased female behind an abandoned residence at the 400 block of Beech Street.
An investigation into the death of Julie Ann Rosario has led Clarksville Police officers to arrest 18-year-old Javian Jakeil Hawkins.
Mr Hawkins has been charged with Criminal Homicide and is currently being held in the Montgomery County Jail on 2 million dollars bond.
«Read the rest of this article»
Crosslin's statement to Power Board lists no negative findings
Clarksville, TN – For the sixth consecutive year, CDE Lightband's annual external audit offers a clean bill of financial health for the city's power utility, with no findings of fraud or misstatement.
The audit was performed by Crosslin, a Nashville accounting and consulting firm, and covers the fiscal year ending June 30th, 2016. In addition to having no findings, the audit firm issued a clean opinion, with no qualifications. This is the highest level of assurance that an audit opinion can offer.
«Read the rest of this article»
APSU Sports Information

Clarksville, TN – Three Austin Peay State University women's soccer players have earned Ohio Valley Conference hardware for their 2016 performances.
Senior defender Mary Ruth Locastro was named an All-OVC first team selection, junior forward Kirstin Robertson finished on the All-OVC second team and redshirt freshman midfielder Pamela Penaloza landed on the All-Newcomer team.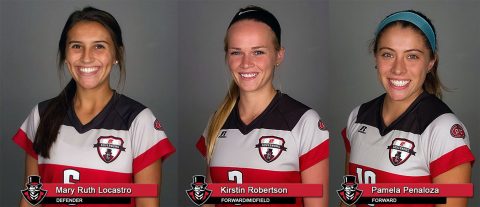 «Read the rest of this article»

Montgomery County, TN – Two Principal appointments has been announced by the Clarksville-Montgomery County School System (CMCSS).
Jessica Harris, who has served as principal at Hazelwood Elementary School for three years, has been appointed to the Byrns Darden principalship, replacing Andy Lyons who has accepted another position overseas.
«Read the rest of this article»

Clarksville, TN – If you can picture a nation as a living body with cities serving as vital organs and transportation paths such as roads, railways and rivers filling the roles of the arteries that provide life-sustaining blood to those major settlements, then it becomes easy to understand the significance of the Battle of Fort Donelson during the American Civil War.
Waged between February 11th-16th, 1862, the Union's capture of the Confederate fort near the Tennessee-Kentucky border accomplished a number of important tasks for its army.
«Read the rest of this article»
Tennessee vs. Tennessee Tech
Saturday, November 5th, 2016 | 3:00pm CT
Knoxville, TN | Neyland Stadium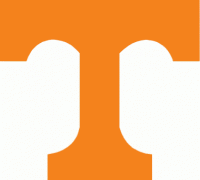 Knoxville, TN – Tennessee starts a three-game homestand on Saturday when it plays host to in-state foe Tennessee Tech at 3:00pm CT in the 93rd homecoming game on Rocky Top.
Saturday's game will be broadcast on SEC Network Alternate with Taylor Zarzour (play-by-play), Jordan Rodgers (analyst) and Dawn Davenport (sideline) calling the action. SEC Network Alternate is typically listed adjacently to the SEC Network in your cable or satellite channel guide. Use the SEC Network Channel Finder or call your television provider for help finding SEC Network Alternate.
Fans can also tune in to their local Vol Network affiliate to hear Bob Kesling, Tim Priest, Brent Hubbs, Eddie Moore and John Brice describing the action.
«Read the rest of this article»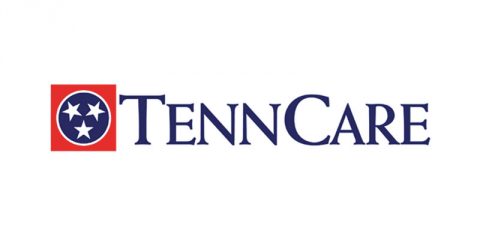 Knoxville, TN – For the third year in a row, the estimated number of uninsured people in Tennessee dropped, according to a report released today by the University of Tennessee, Knoxville, Boyd Center for Business and Economic Research, which is housed in the Haslam College of Business.
The percentage of uninsured people in Tennessee—5.5 percent—is the lowest in the past 20 years.
«Read the rest of this article»