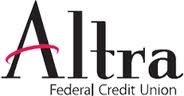 Clarksville, TN – An educational seminar focusing on small business cyber security will be held on Wednesday, November 16th at 5:30pm to 7:00pm at Old Glory Distillery Company located at 451 Alfred Thun Road, Clarksville, TN 37040.
The Small Business Connect Mixer is a no-cost, no-obligation event hosted by Altra Federal Credit Union. The event is open to small business owners and Altra membership is not required.
"Every business, no matter what the size or longevity needs to plan for protection of employees, assets and proprietary information," said Mike Nickel, Vice President of Business Lending for Altra Federal Credit Union.
Altra is partnering with Rich Blumberg, Data Breach Response Director at IDT911, the nation's premier consultative provider of identity and data risk management, resolution and education services. In this installment of Altra's small business seminars, Blumber will provide information to help small business owners combat cyber and breach threats.
Enjoy complimentary refreshments beginning at 5:30pm.
For more information, or to reserve your place, call Emily Medvecky at 931.920.6511 or sign-up online at www.altra.org/about-us/in-your-community/events-seminars/small-business-connect-mixer by November 5th, 2016.
About Altra Federal Credit Union
Altra Federal Credit Union is a nationwide, full-service cooperative financial institution with over 90,000 members and $1.2 billion in assets. They currently have 17 locations in eight states. Altra was founded in 1931 and is headquartered in Onalaska, WI.
For more information About Altra Federal Credit Union visit www.altra.org