Clarksville, TN – The Austin Peay State University undergraduate chapter of the Zeta Phi Beta Sorority, Inc., an international non-profit community service sorority, was recognized last month as being the number one collegiate chapter in Tennessee for community service activities.
The designation came during the sorority's Tennessee Leadership Conference, held in Nashville Tennessee on October 28th and 29th.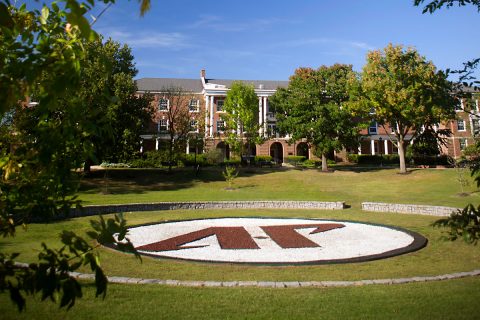 "I am very proud of this wonderful group of young ladies, and their work to support the community in a variety of ways really speaks to who we are as Zeta women, and what we were founded on as an organization," Sheila Bryant, on-campus adviser for the chapter, said.
Alumni and undergraduate chapters from all over the state met in Nashville last month for the conference, where they participated in workshops and service activities related to the charge of the sorority. The APSU chapter, Gamma Nu, was recognized for its service work during the annual service awards luncheon.
"These young ladies diligently seek ways to help others, not only in the APSU community, but Clarksville as well," Allyson Johnson, the chapter's graduate chapter advisor, said. "They truly exemplify our founding principles."
Five co-ed students at Howard University, who envisioned a sorority that would promote the highest standard of scholastic achievement and finer womanhood,founded Zeta Phi Beta Sorority, Inc., on January 16th, 1920. Headquartered in Washington, D.C., Zeta Phi Beta Sorority, Inc. has a diverse membership of more than 120,000 college-educated women with more than 1,000 chapters in North America, Europe, Asia, the Caribbean, Africa and the Middle East.
For more information, please visit www.zphib1920.org or contact Kianna Marshall, president of APSU's Zeta Phi Beta Sorority, Inc., at .
Additional information on the local undergraduate chapter is available at www.apsu.edu/greek-life/zeta-phi-beta-sorority-inc