Clarksville, TN – On Saturday, November 5th, 2016 the Trinity Episcopal Parish held their annual Fall Festival from 10:00am until 3:00pm. The event was filled with activities, crafts, shopping, food. It was a good time for families and the local community.
The petting zoo allowed children to feed and pet animals like a lama, pig, etc. Pony rides were also available. There was also face painting, crafts, games of skill and more.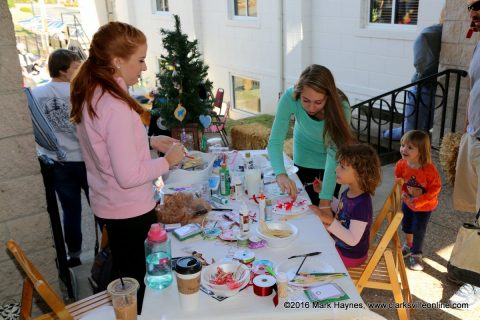 "We have a variety of activities and presentations for the community. All the money raised funds our missions and ministries here at Trinity," said Reverend Meghan Holland. "Shopping with a Purpose which our fair trade products benefits international organizations."
Trinity also hosted the Episcopal Relief and Development's Gift of Life program that offered gifts that can be purchased in someone else's name as a tribute. A purchase might to toward a chicken, a goat or even a milking cow for a needy family in a distressed part of the world.
"The Festival is an opportunity for us to use all of our gifts and skills." said Reverend Holland. "We have people that are really good at making cakes, so we have a cake walk. We have people that are really good at crafts so they provide crafts for the kids."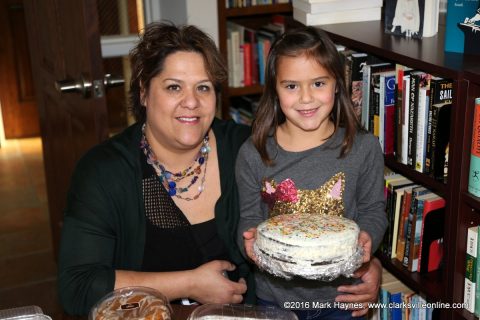 A new feature this year was "Shopping With a Purpose". The festival hosted Ten Thousand Villages, which works with disadvantaged artisans in 38 countries. New this year is the addition of SERRV, which partners with 55 small-scale artisan/farmer organizations and cooperatives. Sales from both support international artisans who would otherwise be unemployed or underemployed.
There was plenty of food and drinks to go around. Some of the items available were hotdogs, chips and of course Brunswick Stew. The stew was available by the bowl or by the quart for take home.
"We have people that are excellent cooks and live to make Brunswick Stew in cauldrons over an open wood fire," said Reverend Holland.
Other features included a raffle, a silent auction for 15 specialty gift baskets, and over 30 cakes in a cake walk. Members of the church provided live music for the event.
"The Fall Festival gives us the opportunity to showcase our church to the community while also providing services to fund our mission and ministries," stated. Reverend Holland. "So, we get to be open to the public and show the community everything Trinity Episcopal Parish has to offer."
Proceeds from the Fall Festival go to support Trinity Parish missions and activities.
If you missed this year's event, then mark it down on your calendar as a must do for next year. This is a great event for family and friends.
Photo Gallery
About the Trinity Episcopal Parish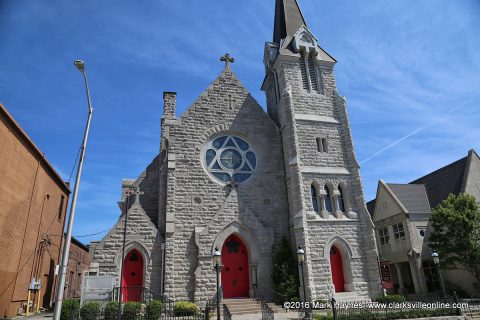 Trinity Episcopal Parish in Clarksville was founded in 1832 and is one of five oldest Episcopal parishes in Tennessee. Their Mission is to seek and serve God in Christ through worship in the Anglican tradition.
They provide opportunities for spiritual growth and ministry to ourselves, and others, all within an accepting and diverse community.
The Trinity Episcopal Parish is located at 317 Franklin Street, Clarksville, TN.
For more information call 931.645.2458 or visit their web site at www.trinityparish.com