Written by 1st Lt. Daniel Johnson
2nd Brigade Combat Team, 101st Airborne Division (AA) Public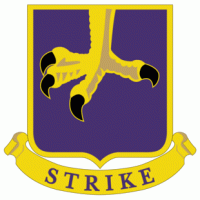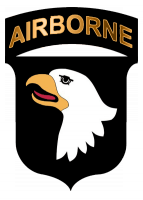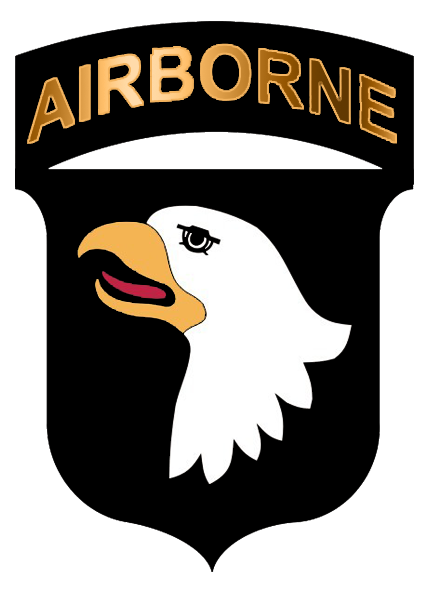 Qayyarah West Airfield, Iraq – Smoke rose in the distance from an oil field set on fire during the battle between Iraqi security forces and the Islamic State of Iraq and the Levant as U.S Army Sgt. Addison Owen stood outside his tent.
Owen, an infantryman with Company B, 1st Battalion, 26th Infantry Regiment, Task Force Strike, 101st Airborne Division (Air Assault) is no stranger to Iraq, this is his second time deployed to the country.
On his first deployment he fought beyond the oil-field, but now he has a different mission. In support of Operation Inherent Resolve he is part of a multi-national effort to assist the Iraq security forces.
"It was pretty bare out here," Owen said regarding the unit's arrival. He was one of the first Soldiers moved to Qayyarah West Airfield to provide security for the effort to rebuild the runway sabotaged by ISIL.
"It was just desert and blown up buildings around our security perimeter," said Owen. "I told the new guys before they came out here that it might be a little rough. I enjoyed our mission, watching for any signs of hostile activity that could threaten the construction project."
Owen is known for his wry sense of humor and his calm demeanor. U.S Army Spc. Tyler Holt is the second member of Owen's team and the two can usually be found together during the day. They've been working together the entire deployment.
"Sgt. Owen brings up the morale of wherever he's at," said Holt. "I've learned a lot from his experiences. He's shown me that he cares about personal welfare of the the Soldiers, and he's helped my career and helped me develop as a person."
At 27 years of age, Owen, a California native, is the only person in his immediate family to enlist. He has already spent over 2 years of his life deployed in the middle-east having been to both Afghanistan and Iraq.
"I don't have a long history of military service in my family," said Owen. "I joined the Army because I wanted to serve my country. That aspect of the military really drew me in and it was always something I planned on doing. "
A short while after joining he found himself in Iraq with the 1st Cavalry Division patrolling the city of Basra. For 12 months the 1st CAV operated in the area working to bring stability.
"There was a lot of activity since we were by the border," said Owen. "We were getting hit with rockets, regular improvised explosive devices, and explosively formed penetrators."
The explosively formed penetrator, commonly known to U.S troops as the EFP, was one of the deadliest weapons used by insurgents during Operation Iraqi Freedom. The tactic of choice was to set the charge to explode under or on the side of vehicles as they traveled by.
During one patrol, that's exactly what happened to a vehicle Owen was riding in.
"It hit us from the side," Owen said calmly, making a motion with his hands to indicate where the weapon impacted from. "I was in the lead vehicle, a Caiman mine-resistant ambush-protected vehicle. Luckily, no one was killed. That deployment was totally different from this one. We were out there going on patrols .The fight was really counter IED and counter indirect fire."
Wounded in the attack, Owen suffered a spinal compression and traumatic brain injury and spent two weeks at the troop medical center before returning to his unit. He didn't want to be away from them for longer than he needed to.
"I tried to get back to the combat outpost as soon as able, and finished out the full 12 months. My battalion commander during that deployment was the epitome of a great leader and everyone knew how much he cared about us. He was always pushing leaders to take care of their Soldiers and he encouraged everyone to get help and talk to someone if they needed it, even if it was him directly. Unfortunately he lost his battle with his own PTSD in March of this year, shortly before 1-26 deployed."
In late October, the first fixed wing aircraft landed at Qayyarah West Airfield after the construction project Owen and the Soldiers from Company B helped secure was completed. For Owen, moments like the opening of the airfield are big. They remind him of the mission and the people he was with 5 years ago.
"I've been here before," said Owen. Looking around, he waved his hand towards other Soldiers that he knew. "A lot of the noncommissioned officers here have been in Iraq before. I have a personal connection to the country because of my experiences. We were willing to come back to help and it's good to see the Iraqis making progress. It's a different mission set from the last time I was here: the ISF are taking the lead. They're out there fighting for their country and to expel ISIL from it."