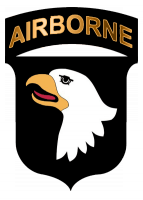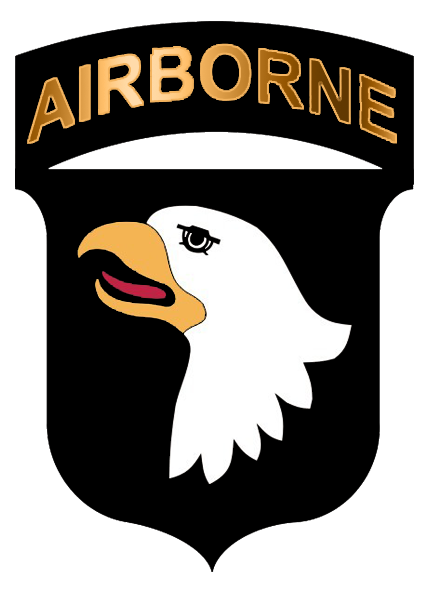 Fort Campbell, KY – Approximately 170 Soldiers from Headquarters and Headquarters Battalion, 101st Airborne Division (Air Assault) and 101st Airborne Division Artillery, were welcomed home during a ceremony as they returned from a nine-month deployment to Iraq.
Family, friends and fellow Soldiers gathered to welcome home the unit which performed duties as the Combined Joint Forces Land Component Command (CJFLCC) in support of Operation Inherent Resolve, the land component command advising and assisting Iraqi Security Forces in defeating DA'ESH.
"All I want to say is, thanks for all you've done," said Maj. Gen. Gary J. Volesky, 101st Airborne Division (Air Assault) commanding general. "We left here nine months ago and right before I left, some leaders came down and said 'Volesky, if the 101st can just get the Iraqis around to isolate Mosul by the time you leave, that would be unbelievable but we don't think that can happen.' Well not only are they around, but they are inside Mosul. I'm really proud of our unit, everybody was in it to win it."
The headquarters deployed to Iraq in February as the first Multi-Component Division Headquarters in the Army, comprised of Active Duty, Army National Guard and Army Reserve Soldiers.
"They filled our ranks up, if you will, with some really key capabilities," Volesky said.
Volesky also credited the Iraqi Security Forces for leading the ongoing fight for retaking Mosul.
"The Iraqis are the ones fighting this fight," he said. "We're advising really at the division level and above, so at the tip of the spear those are the Iraqis that are winning the fight."
The 101st was key in enabling ISF to move as quickly as it did to regain control of critical terrain around Mosul, Volesky said.
"The enablers we bring: the fires, the advise and assist and the training clearly are getting them to where they need to be. Every day DA'ESH is losing more and more terrain; they've lost 60 percent since 2014," he said.
There are still approximately 1,300 Soldiers from the 2nd Brigade Combat Team "Strike" currently in Iraq.