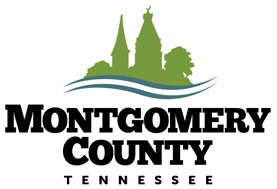 Montgomery County, TN – The Montgomery County Parks and Recreation Department was recently awarded the Four Star Award for Excellence in Parks and Recreation for RichEllen Park.
The award was presented during the annual Tennessee Recreation and Parks Association state conference, held earlier this week in Memphis, TN.
Montgomery County Parks and Recreation Director Jerry Allbert states, "We are thrilled to receive this award. This is our first TRPA award and we were up against some incredible competition. We are very proud of RichEllen Park and are honored for it to be recognized."
Montgomery County Mayor Jim Durrett adds, "RichEllen actually started under Mayor Bowers' administration and all the credit should go to her, the County Commission and the Parks and Recreation Department. I will say that it is one of the jewels in Montgomery County's Park System and something that Montgomery County should be proud of for years to come".
RichEllen Park, located along Highway 149, is comprised of approximately 50 acres and includes, two playgrounds, covered pavilion, concessions, eight tiered ball fields, two of which are championship fields, walking trails and picnic areas.