Clarksville, TN – Detective Channing Bartel with the Clarksville Police Department is trying to identify two suspects involved in a Vehicle Burglary and is requesting public assistance.
On Thursday night November 17th, 2016 around 10:17pm, two unknown suspects went through the parking lot of La Quinta Inn located at Exit 4 and broke into a vehicle and took a purse.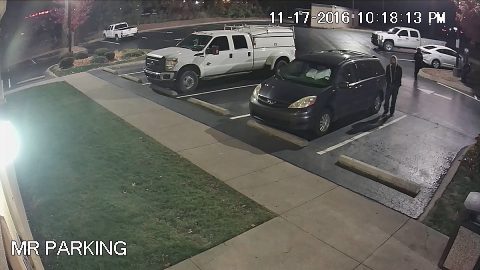 One suspect is a black male at about 5' 10" in height.
The second suspect is a female at about 5 feet in height.
The suspects were in the area for approximately 45 minutes.
Detective Bartel included video footage and two still images of the suspects.
If anyone can identify the suspects or has any information related to this incident, please call Detective Bartel at 931.648.0656 Ext 5144, or call the CrimeStoppers TIPS Hotline at 931.645.TIPS (8477).
You can also go to the CrimeStoppers website at www.p3tips.com/591
Additional Photo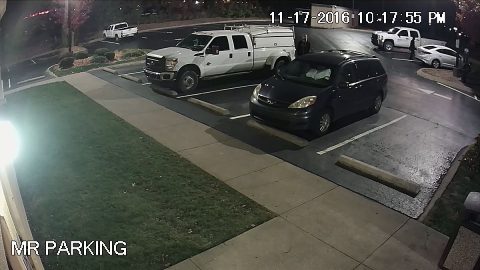 Video