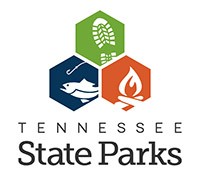 Nashville, TN – Tennessee State Parks will offer free, guided hikes at all 56 of its parks on Friday, November 25th, the day after Thanksgiving. This is the third year for this event, and one in a series of five statewide ranger-led hikes throughout the year.
"Our public lands are here for all to enjoy and the After Thanksgiving Hikes are a perfect way to have fun with friends and family during the holiday," said Tennessee Department of Environment and Conservation Commissioner Bob Martineau. "Our parks offer something for everyone, so all ages and abilities are encouraged to join us for a peaceful stroll or a rugged trek."
All hikes will be guided by park rangers and will feature the best that Tennessee lands have to offer, ranging from hikes along historical and interpretive trails to stunning views of waterfalls, peaks and plateaus.
Tennessee State Parks is partnering with REI Co-op again—the nation's largest consumer cooperative and specialty outdoor retailer—on their 'Opt Outside' campaign. REI is closing the doors of 143 of its retail locations and paying their employees to do what they love most, which is enjoying the outdoors.
"We believe in REI's message that enjoying the outdoors is a great way to recharge during a busy holiday season," said Deputy Commissioner of Parks and Conservation Brock Hill. "While REI is challenging its employees and customers to get outside the day after Thanksgiving, we challenge all of these folks to visit a Tennessee State Park that day and see what we have to offer."
The hikes are designed for all ages and abilities. Some hikes will be approximately one mile in length, tailored for novice hikers, while others are lengthier, and geared toward more experienced hikers. For a more in-depth look at hikes in your area, visit http://tnstateparks.com/about/special-events/after-thanksgiving-hike/#/?holiday=after-thanksgiving-hikes.
You can enter in Tennessee State Parks' photo contest by sharing your favorite moments out on the trail on social media with the hashtag #OptOutsideTN.
Other statewide hikes Tennessee State Parks offers include First Day Hikes in January, Spring Hikes in March, National Trails Day in June, and National Public Lands Day in September.