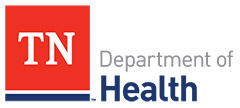 Nashville, TN – Colorful leaves and cooler weather lure lots of us outdoors during the fall, and may have you looking for ways to warm up on chilly days and nights.
As you celebrate the season, the Tennessee Department of Health reminds Tennessee residents and visitors of the danger of carbon monoxide poisoning. It's a silent killer you cannot see, smell or taste.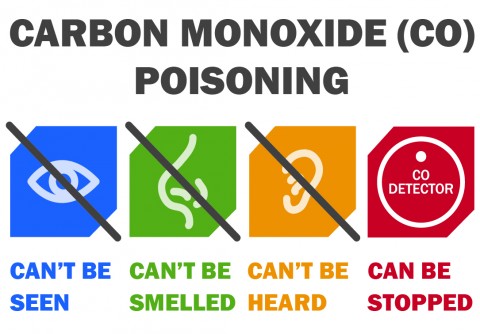 «Read the rest of this article»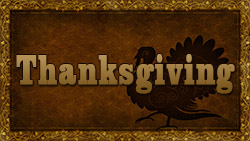 Clarksville, TN – For Thanksgiving, did you roast a huge turkey? Do you like turkey but get just a little tired of re-runs? Here's a great recipe for leftover turkey.
I made Panini tonight and my daughter said, "I knew you would be making those …Yay!" Panini works best with a crusty, sturdy bread but you can use any bread you have on hand.
Use your imagination and add ingredients to the Panini that you like.
«Read the rest of this article»
Tennessee Titans (5-6) vs. Chicago Bears (2-8)
Sunday, November 27th, 2016 | Noon CST
Chicago, IL | Soldier Field | TV: CBS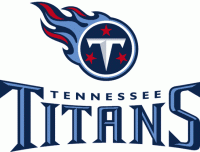 Nashville, TN – This week the Tennessee Titans (5-6) travel to face the Chicago Bears (2-8). Kickoff at Soldier Field (capacity 61,500) is scheduled for noon CST on Sunday, November 27th.
The Titans have not played a regular season game at Soldier Field since 2008, and prior to that, the last time the franchise played there was 1995. They are 3-2 all-time at the historic venue, which opened in 1924.
«Read the rest of this article»
Congressman Marsha Blackburn
7th District of Tennessee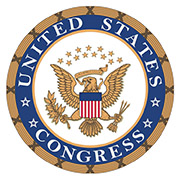 Washington, D.C. – Fellow Americans –
We are sending our weekly Blackburn report to you a little early this week. I am certain that you and your family are much like mine and will enjoy the time to gather, eat some of your favorite foods, laugh, reminisce, and recount adventures together and probably enjoy a little football.
One of my favorite Thanksgiving activities is to have my grandsons join me in the kitchen to create some of our favorite foods and they always want to make an interesting dessert. This year, they want it to have a Vols theme, so it sounds as if orange frosting might be in my future.
«Read the rest of this article»
#24 Tennessee at Vanderbilt
Saturday, November 26th, 2016 | 6:30pm CT
Nashville, TN | Vanderbilt Stadium | TV: SEC Network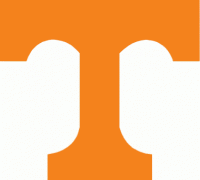 Knoxville, TN – No. 24/24 Tennessee will close its 2016 regular-season schedule against Vanderbilt on Saturday with a 6:30pm CT kickoff at Vanderbilt Stadium.
Saturday's game will have a SEC Network broadcast with Tom Hart (play-by-play) and Andre Ware (analyst) in the booth and Cole Cubelic reporting from the sidelines. Tennessee (8-3, 4-3 SEC) is 4-0 when on the SEC Network or SEC Network alternate this season. Hart, Ware and Cubelic were on the broadcast for UT's wins over Ohio (September 17th) and Kentucky (November 12th).
«Read the rest of this article»

Washington, D.C. – Existing-home sales ascended in October for the second straight month and eclipsed June's cyclical sales peak to become the highest annualized pace in nearly a decade, according to the National Association of Realtors®.
All major regions saw monthly and annual sales increases in October.
«Read the rest of this article»
Clarksville, TN – This year, inspired by a recent event I attended, I've been thinking about the "giving" in our tradition of Thanksgiving.
A week or so before Thanksgiving each year a group of employees from the City of Clarksville Parks and Recreation Department get together and organize a Community Feast at Burt Cobb Community Center.
«Read the rest of this article»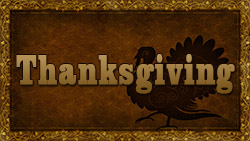 Clarksville, TN – People have given thanks for many reasons throughout history. Thanks is given often in joyful celebration and sometimes in solemn, even prayerful, ceremony.
The United States has come to observe a national holiday for giving thanks for hundreds of years.
It is a time to celebrate family and friends, the arrival of crisp fall weather, the turning of the leaves, football, turkey, cornbread dressing and pumpkin pie.
«Read the rest of this article»
American Heart Association Meeting Report
New Orleans, LA – A popular group of antacids known as proton pump inhibitors, or PPIs, used to reduce stomach acid and treat heartburn may increase the risk of ischemic stroke, according to preliminary research presented at the American Heart Association's Scientific Sessions 2016.
"PPIs have been associated with unhealthy vascular function, including heart attacks, kidney disease and dementia," said Thomas Sehested, M.D., study lead author and a researcher at the Danish Heart Foundation in Copenhagen, Denmark. "We wanted to see if PPIs also posed a risk for ischemic stroke, especially given their increasing use in the general population."
«Read the rest of this article»
Written by Preston Dyches
NASA's Jet Propulsion Laboratory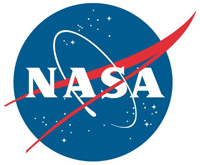 Pasadena, CA – A thrilling ride is about to begin for NASA's Cassini spacecraft. Engineers have been pumping up the spacecraft's orbit around Saturn this year to increase its tilt with respect to the planet's equator and rings. And on November 30th, following a gravitational nudge from Saturn's moon Titan, Cassini will enter the first phase of the mission's dramatic endgame.
Launched in 1997, Cassini has been touring the Saturn system since arriving there in 2004 for an up-close study of the planet, its rings and moons. During its journey, Cassini has made numerous dramatic discoveries, including a global ocean within Enceladus and liquid methane seas on Titan.
«Read the rest of this article»