Tennessee Athletics Department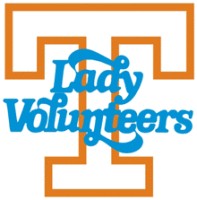 Knoxville, TN – Redshirt junior Mercedes Russell scored a season-high 22 points in No. 22/25 Tennessee's 88-66 loss to No. 4 Baylor on Sunday at Thompson-Boling Arena.
Russell added 12 rebounds and four blocks en route to her fifth double-double of the season and 16th of her career. Junior Jaime Nared recorded her fourth consecutive double-double with 19 points and a career-high tying 11 rebounds. Nared added two assists, two blocks and a steal.
Despite being on the road in front of a crowd of 9,244, Baylor (9-1) controlled the game from the opening tip, starting the game on an 11-0 run. Baylor outscored the Lady Vols (4-3) in each of the first three quarters to take a 27-point lead into the final period.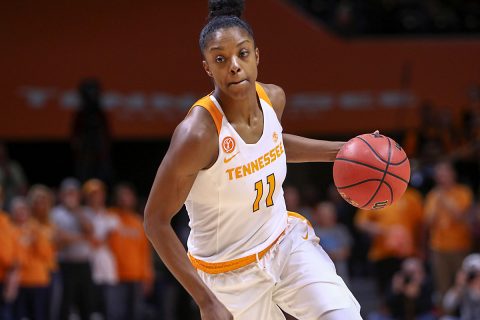 Alexis Jones posted a dominant performance for Baylor, finishing with a career-high 30 points to go along with 10 assists, nine rebounds and three steals. Nina Davis added 20 points and nine rebounds for the Lady Bears in the outing.
The Lady Vols struggled to get shots to fall in the first quarter, going 4-of-14 from the floor. The Lady Bears kept the pressure on and led 24-10 after the first.
Baylor continued to make its presence felt down low and from behind the arc during the second stanza. The Lady Bears used 30 points in the paint and 6-of-11 on 3-pointers to take a 48-28 lead into halftime. Nared led UT with 10 points and five rebounds in the first half.
During the third period, Tennessee converted on Baylor's aggressiveness by drawing fouls and going 10-of-12 from the charity stripe. The Lady Bears continued to find success in the paint, scoring 20 of their 25 points down low in the quarter. Russell had 10 points and five rebounds in the period to lead UT.
Tennessee started to find a groove on offense in the fourth quarter, scoring 20 points on 40-percent shooting, but it wasn't enough as the Lady Bears picked up their ninth win of the season.
"They outworked us. They have more talent. They played harder. They have more heart. They're a team that's on a mission. They're focused. Obviously, we didn't have an answer for them today," stated Tennessee Lady Vols head coach Holly Warlick.
"The great thing about basketball is you've only got a little bit of staying in the moment. Now, we've got to focus in on the next game. So, that's what we talk about," said Warlick.
"I don't know if it's so much about the next game as about us. We really prepared hard for Baylor and it didn't show. We've really got to focus in on us and not worry about our next opponent, meaning, we've got to take care of some things with our program and with our kids. It's part of the game. That's just part of the game," Warlick stated.
"You get to refocus and you get to step up and get your next challenge and see how they step up. That's the one thing great about basketball: it's not a do-or-die game. This was a game about pride. I'm just extremely disappointed. I just didn't think we competed and I'm all about competing and playing hard. We didn't have those aspects in our game today," said Warlick.
The Lady Vols will tackle finals this week before heading back on the road to face No. 14/15 Texas at the Erwin Center on December 11th. The game will be available on Fox Sports 1 (FS1).
Mercedes Russell's Big Performance
Mercedes Russell stepped up during the Lady Vols' game versus fourth-ranked Baylor, scoring a season-high 22 points, the second highest total in her career.
Russell added 12 rebounds and four blocks, securing her fifth double-double of the season.
With four blocks in the game, Russell now has 120 in her career, moving her to within 12 of Isabelle Harrison for ninth all time in school history.
After recording three blocks in the first four games, Russell has now blocked 11 shots in the last three games, including back-to-back games with four.
Mercedes held Baylor's post players (Mompremier: 3-12, Brown: 1-9, & Cox: 0-3) to 4-of-24 (16.7 percent) from the field during the game.
Video Highlights