Tennessee Athletics Department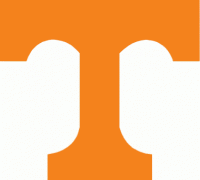 Knoxville, TN – Lamonte Turner scored a career-high 24 points, Jordan Bowden added a career-best 21 and Tennessee tied the school record with 16 made 3-pointers to storm past Presbyterian for a 90-50 win on Tuesday at Thompson-Boling Arena.

The Vols (4-3) shot 16-of-33 from 3-point range, tying for the most 3-pointers made in program history and UT's most since making 16 against UNC Asheville on November 17th, 2009. Tennessee has now drained 16 3-pointers six times in program history.

The Vols' 40-point margin of victory is their largest since defeating Tusculum College, 98-51, on January 4th, 2014. It is their biggest win over an NCAA Division I opponent since topping UNC Asheville, 124-49, on November 17th, 2009.

UT limited Presbyterian (3-5) to 36.0 percent shooting while the Blue Hose committed 22 turnovers.

Turner was 8-of-12 from the floor and 7-of-11 from beyond the arc and collected three rebounds and three assists. Bowden was 7-of-13 and went 5-of-10 on 3-pointers to go with five boards, two assists and two steals. Robert Hubbs III added 14 points and Grant Williams posted nine points and a team-high eight rebounds.

Jo'Vontae Millner led Presbyterian with 10 points

Turner enjoyed a hot start, sinking his first four shots, including three 3-pointers. With the Vols up 20-14 and 11:18 remaining in the first half, Turner drained a trey from the left wing to spark a 13-5 run and give UT a double-digit lead and control of the game.

The Blue Hose clawed its way back to within 34-28 with 1:53 left in the first half, but back-to-back 3-pointers by Shembari Phillips and Admiral Schofield pushed Tennessee's halftime advantage to 40-28. Turner led the Vols with 12 points at the break and Phillips had seven.

Hubbs III provided an offensive spark for UT early in the third quarter and scored 12 of his 14 points after halftime. Tennessee led by as much as 42 points with a minute to go as Brad Woodson scored the Vols' final five points.
From Long Distance
Tennessee shot 7-of-17 from the 3-point line in the first half and 9-of-16 in the second half. Turner's seven 3-pointers made tied for the fifth-most in program history and were the most by a Vol since Jordan McRae had eight against Georgia on March 2nd, 2013. Six different Vols made a 3-pointer. Bowden made five and Phillips, Schofield, Woodson and Detrick Mostella also connected from long range.
The 16 treys were also UT's most under head coach Rick Barnes.
Ball Security
The Vols committed just seven turnovers, marking their fewest of the season and their fewest since committing seven against Vanderbilt on March 10th, 2016. Presbyterian had 22 turnovers, which is the most by a UT opponent this season and the most since Kansas State had 22 on December 6th, 2014. UT scored 31 points off turnovers while Presbyterian managed just two.
Up Next for UT Vols
The Vols head to Chapel Hill, NC, to play North Carolina on Sunday, December 11th at 4:00pm CT. The game will feature an ESPN broadcast. Tennessee returns to Thompson-Boling Arena on December 13th to take on in-state foe Tennessee Tech.
Video Highlights
Tennessee connected on a school record-tying 16 3-pointers as it raced past Presbyterian, 90-50, at Thompson-Boling Arena.
Related Images:
Sections
Sports
Topics
Admiral Schofield, Blue Hose, Brad Woodson, Chapel Hill NC, Detrick Mostella, Grant Williams, Jo'Vontae Millner, Jordan Bowden, Jordan McRae, Kansas State, Knoxville TN, Lamonte Turner, NCAA, North Carolina, Presbyterian, Rick Barnes, Robert Hubbs III, SEC, Shembari Phillips, Southeastern Conference, Tennessee, Tennessee Tech, Tennessee Vols, Thompson-Boling Arena, Tusculum College, UNC Asheville, UT, UT Basketball, UT Men's Basketball, UT Vols, Vols, Volunteers