National average price for a gallon of regular unleaded rises 5 cents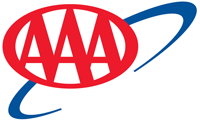 Tampa, FL – Fuel prices are still rising after members of OPEC agreed to reduce crude oil production by 1.2 million barrels a day. Since Wednesday's announcement, gas price averages rose 9 cents in Florida, 4 cents in Georgia, and 6 cents in Tennessee.
"AAA forecasts that gas prices could rise a total of 10 to 15 cents based on the recent surge in crude oil prices," said Mark Jenkins, spokesman, AAA – The Auto Club Group. "How the market responds this week could send prices even further. It's unclear how much more upside momentum oil prices have, but some analysts believe they could eventually reach $54.00 a barrel. If that happens, the rise in pump prices could reach a quarter."
«Read the rest of this article»

Clarksville, TN – Warrant Wednesday is being conducted by the Montgomery County Sheriff's Office (MCSO) to help reduce the over 6000 active warrants on file.
Every Wednesday three wanted individuals will be spotlighted on the Sheriff's Office Facebook page. They will be chosen based on felonies committed, number of warrants on file, or if they are considered dangerous.
This week's Warrant Wednesday focuses on Gregory Fields, Joseph Fields, and Hannah Foster.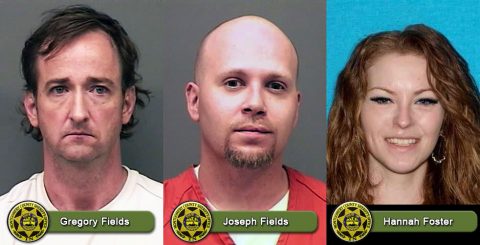 «Read the rest of this article»

Montgomery County, TN – Clarksville-Montgomery County School System (CMCSS) Director of Schools Dr. B. J. Worthington is announcing his retirement as of June 2017.
Dr. Worthington has served as Director of Schools since August 2012. He has been with CMCSS for 31 years as a science teacher, school administrator and chief academic officer.
«Read the rest of this article»

Clarksville, TN – On Wednesday morning, December 7th, 2016 the Clarksville Police Department responded to a fatal single-vehicle crash on Wilma Rudolph Boulevard near the Post Office (2031 Wilma Rudolph Boulevard).
The driver died at the scene of the crash. There were no other passengers.
The name of the deceased driver is 35-year-old Jason Scott Jones from Clarksville.
«Read the rest of this article»

Clarksville, TN – On Tuesday, December 6th, the Dover Road Cumberland Bank & Trust was robbed Tuesday at 12:48pm by a black male suspect wearing eyeglasses and a suit and tie.
The suspect was also wearing a blue or purple cap and dreadlocks that may have been a wig. The suspect handed a bank employee a note; he did not display a weapon. The suspect left on foot with the money in a pink and purple bag.
«Read the rest of this article»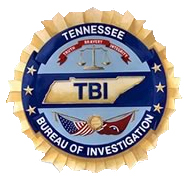 Knoxville, TN – An investigation by Special Agents with the Tennessee Bureau of Investigation, National Park Service, Bureau of Alcohol, Tobacco, Firearms and Explosives (ATF) and the Sevier County Sheriff's Office has resulted in charges being placed against two people in connection with the deadly wildfires in Sevier County.
Last week, at the request of 4th District Attorney General James Dunn, TBI Special Agents began working alongside the National Park Service and ATF to investigate the wildfires that began last month.
«Read the rest of this article»

Clarksville, TN – This academic year, Austin Peay State University is participating in a national higher education project known as "Foundations of Excellence."
The project, sponsored by the John N. Gardner Institute for Excellence in Undergraduate Education, will use a model of excellence to redefine the first-year college experience at Austin Peay.
«Read the rest of this article»

Clarksville, TN – The Crouch Gallery of the Customs House Museum celebrates the career of Anton Weiss. The works on display in the exhibition Anton Weiss: Reaching for Infinity represent the creativity of the artist from the 1970s to 2016, in both 2D and 3D pieces.
Visitors are greeted upon entry to the show with Pangea Column. A tall work of art comprised of copper, aluminum, and bronze, it acts almost as an exhibition guard, full of Weiss' signature earthy hues.
«Read the rest of this article»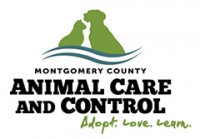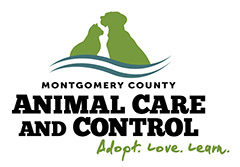 Montgomery County, TN – In an effort to make the public aware of the animal problem in Montgomery County, Montgomery County Animal Care and Control has released the statistics on the intake, adoption and euthanasia.
In November, Montgomery County Animal Care and Control took in a total of 387 animals (151 cats, 226 dogs, 4 rabbits 2 lizards, and 3 pigs and 1 rooster).
«Read the rest of this article»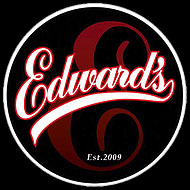 Clarksville, TN – On Tuesday, December 13th Edward's Steakhouse will hold a special Christmas program as part of their continuing series of "Music and Martinis".
This special Christmas show features "The Queen City Quintet", a group of local artists headed by Debbie Wilson of Wilson Entertainment. The special night include a special menu with ½ price appetizers, Martinis at $5.00 and ½ price select wines.
For dinner and show the price is $60.00 per person. Gratuity not included. Reservations and dinner selections may be made by calling 931.906.8877.
«Read the rest of this article»