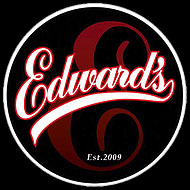 Clarksville, TN – On Tuesday, December 13th Edward's Steakhouse will hold a special Christmas program as part of their continuing series of "Music and Martinis".
This special Christmas show features "The Queen City Quintet", a group of local artists headed by Debbie Wilson of Wilson Entertainment. The special night include a special menu with ½ price appetizers, Martinis at $5.00 and ½ price select wines.
For dinner and show the price is $60.00 per person. Gratuity not included. Reservations and dinner selections may be made by calling 931.906.8877.
"The Queen City Quintet" includes Wilson, Carolyn Riggins, Deidre Wolfe-Mitchell, Ted Jones and Johnny Todd. They will be performing traditional Holiday musical numbers. Dinner will be served at 6:30pm and show at 7:30pm.
"Music and Martinis" will continue throughout the coming months featuring a different musical genre each month. Shows scheduled are: January 17th – "Music from Broadway"; February 7th – "Love Songs"; March 21st – "The Sounds of Motown"; April 11th – "88 Keys and More".
Menu selections include 12 Oz sirloin, Bourbon Glazed Salmon or Carribean Chicken; each with house salad, house side, coffee/tea and Chef's Delight Dessert.
Edward's Steakhouse is located at 107 Franklin Street in Downtown Clarksville.