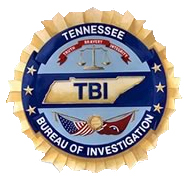 Nashville, TN – Special Agents from the Tennessee Bureau of Investigation have charged a murder suspect accused of threatening the TBI Agent who investigated the case that resulted in his charges.
On December 6th, at the request of 23rd District Attorney General Ray Crouch, TBI Agent began investigating Wallace Brasel (DOB 7-26-58), an inmate of the Cheatham County Jail. Authorities previously arrested Brasel in April, after a Dickson County Grand Jury returned indictments, charging him in connection to the 1998 murder of Eric Baxter.
The recent investigation revealed Brasel subsequently had phone conversations with a family member, during which he made threats of bodily harm against the TBI Agent who investigated Baxter's murder.
Tuesday, a TBI Agent served Brasel with a warrant charging him with one count of Retaliation for Past Action.
At the time of this release, he remained in the custody of the Cheatham County Jail.