Tennessee Athletics Department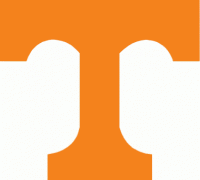 Nashville, TN – After trailing by as many as 21, Tennessee fought back to within a couple possessions of No. 8 Gonzaga, but the second-half push went no further as the Vols fell to the unbeaten Bulldogs, 86-76, at Bridgestone Arena on Sunday night.
Tennessee (6-5) was led offensively by junior guard Detrick Mostella, who spurred the Vols' comeback attempt with 15 of his 17 points coming in the second half. Grant Williams added 11 points while Robert Hubbs III finished with 10.
Billed as The Battle on Broadway, Sunday's game between Tennessee and Gonzaga (11-0) was a rematch of last season's Battle in Seattle. This season's edition played out in a similar fashion as the one before it, with the Bulldogs jumping out to a big early lead and the Vols nearly erasing it.
«Read the rest of this article»

Clarksville, TN – The Clarksville Police Department is investigating a single-vehicle crash that occurred in the area of Old Russellville Pike and Cheshire Road just before 8:30pm tonight, December 18th, 2016.
The vehicle crashed into a pole. Traffic is slow-moving near this intersection and travelers are advised to avoid this area if at all possible.
«Read the rest of this article»
Tennessee Athletics Department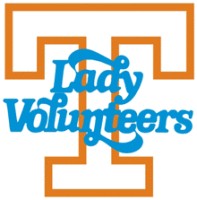 Knoxville, TN – The Lady Vols picked up their first top-10 win of the season, as they defeated No. 10 Stanford, 59-51, at Thompson-Boling Arena on Sunday.
With 9,137 people in attendance, head coach Holly Warlick earned the 1,000th win of her coaching career on Sunday. The Lady Vols improved to 24-10 all time against Stanford and 13-2 when playing at home.
Tennessee (6-4) played stellar defense in the game, forcing 18 turnovers, getting nine steals, blocking five shots and grabbing 27 defensive boards to avoid second chances by the Cardinal (8-2).
«Read the rest of this article»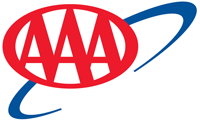 Tampa, FL – More than 103 million Americans will travel for the year-end holidays, according to AAA's Year-End Holiday Travel Forecast. This represents a 1.5 percent increase, or 1.5 million more travelers than last year, and the highest total volume since AAA began tracking holiday travel data in 2001.
"This will be the most-traveled year-end holiday season on record, particularly for those who drive," said Joseph J. Richardson Jr., President and CEO, AAA – The Auto Club Group. "If you are planning a road trip, now is the time to get your vehicle inspected. Look for a facility displaying the 'AAA Approved Auto Repair' sign to ensure a trustworthy inspection that could catch any problems before they arise."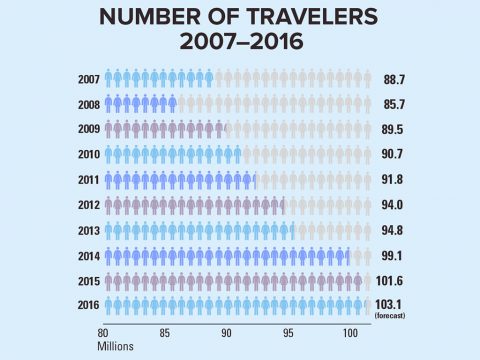 «Read the rest of this article»
The 152nd Meeting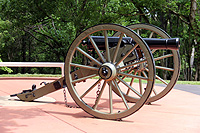 Clarksville, TN – The next meeting of the Clarksville (TN) Civil War Roundtable will be on Wednesday, December 21st, 2016 at the Bone & Joint Center, 980 Professional Park Drive, right across the street from Tennova Healthcare. This is just off Dunlop Lane and Holiday Drive and only a few minutes east of Governor's Square mall.
The meeting begins at 7:00 pm and is always open to the public. Members please bring a friend or two – new recruits are always welcomed.
Topic: "General William T. Sherman"
«Read the rest of this article»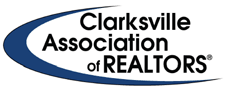 Clarksville, TN – The Clarksville Association of Realtors® (CAR) Helping Hands Committee and many other REALTORS within the organization adopted 100 Angels for the Salvation Army's Angel Tree Program.
"There is such a need in our area, and I'm thankful for the chance to help," said Kathy Knobel, a Clarksville Realtor and 2016 member of CAR's Helping Hands Committee.
«Read the rest of this article»
Clarksville, TN -Suddenly on my computer screen there appeared the ghost of Christmases past. One of my eternal disasters in the kitchen had come back to haunt me…..
This all started last summer. Little did I know it would turn my holiday turkey into just one more kitchen disaster.
I had a 16-pound turkey in my freezer; it was just the right size for Christmas Eve dinner. Everything seemed to be going on schedule. The bird had thawed for a few days in the garage refrigerator and I was ready for the big cook in.
«Read the rest of this article»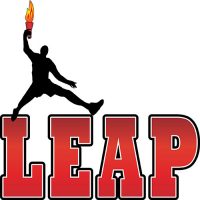 Clarksville, TN – On Friday, December 16th, 2016, Double Bogey Charitable Golf Club's President Henry Parham presented Executive Director, Richard "Reason" Garrett with a donation check of one thousand dollars ($1,000).
The generous contribution was a result of the Double Bogey Charitable Golf Club's using their mistakes to benefit others.
"For each double bogey a member gets they have to pay twenty-five cents for any score that is over fifty cents. The community has greatly benefited from our fun-filled golf sessions," says Parham.
«Read the rest of this article»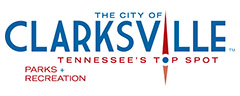 Clarksville, TN – The weekly Clarksville Parks and Recreation Department Recreation Report provides Clarksvillians with a glimpse at the activities and events that are available from the Parks and Recreation Department for them to enjoy together as a family.
This weeks highlights include: Christmas on the Cumberland, New Providence Pool, New Year's Eve Splash and the Chocolate Affair.
«Read the rest of this article»
Clarksville, TN – Ice is starting to form on cars, trees and shrubs in the Clarksville-Montgomery County area. Roads are becoming slushy with some frozen accumulation along the road edges.
Freezing rain possibly mixed with snow and sleet is currently falling across the area and is expected to continue until 7:00am Sunday morning.
Total nighttime ice accumulation of less than a 0.1 of an inch is possible. The main concern is ice accumulation on elevated and cold surfaces.
«Read the rest of this article»