Tennessee vs. Troy
Wednesday, December 21st, 2016 | 6:00pm CT
Knoxville, TN | Thompson-Boling Arena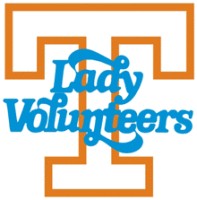 Knoxville, TN – Tennessee will take on the reigning Sun Belt conference champion Troy at Thompson-Boling Arena on Wednesday at 6:00pm CT.
Wednesday's game will be not be televised, but it will be available online through SECN+/WatchESPN. Visit WatchESPN.com or download the WatchESPN app to view the game on a computer or mobile device. Bob Kesling (PxP), #LVFL Brittany Jackson (Analyst) and Courtney Lyle (Reporter) will describe the action between the Lady Vols and the Trojans.
Fans can also tune into their local Lady Vol Network station to catch Mickey Dearstone describing the action.
RV/RV Tennessee vs. Troy
RV/RV Tennessee (6-4) plays its third of five straight games at home when Troy (6-3) comes to Knoxville for a Wednesday night match-up.
The Lady Vols and Trojans will meet at 6:00pm CT in Thompson-Boling Arena.
This will mark UT's final contest before the holiday break.
Holly Warlick's squad will try to win its third straight contest and forge its second three-game victory string of the season.
Troy enters on the heels of a loss and has dropped two of its past three games.
Broadcast Information
Bob Kesling (PxP), Brittany Jackson (Analyst) and Courtney Lyle (Reporter) will describe the action for the Tennessee-Troy online broadcast on SECN+.
All of the games included in the SEC Network (SEC Network, SECN+) package and the ESPN package (ESPN, ESPN2, ESPNU) will be available through WatchESPN, accessible online at WatchESPN.com, on smartphones and tablets via the WatchESPN app, and streamed on televisions through Amazon Fire TV, Apple TV, Chromecast, Roku, Xbox 360 or Xbox One to fans who receive their video subscriptions from an affiliated provider.
Mickey Dearstone will handle the call for the IMG College/Lady Vol Network radio/online broadcast. Airtime is 30 minutes prior to tip-off on network stations.
Home Sweet Home
This is the 30th season that the Tennessee women's and men's basketball teams have called Thompson-Boling Arena home, and the Lady Vols own an incredible 419-33 mark (.927) in the venue.
All-time, the Lady Vols have a 572-57 (.909) home record in games played at Thompson-Boling Arena, Stokely Athletics Center and Alumni Gym. UT is 4-1 at home in 2016-17.
Thompson-Boling Arena has an official seating capacity of 21,678. UT has led the nation in attendance 19 times in the past 25 years, finishing second the past two years after an 11-season run at No. 1.
Tennessee ranks third in the nation in attendance this season at 8,453.
Tennessee-Troy Series Notes
Tennessee and Troy are meeting for only the second time in women's basketball. The teams first played on December 14th, 2013, when the #3/3 Lady Vols prevailed, 103-64, in Knoxville.
The Trojans are members of the Sun Belt Conference, and the Lady Vols are 6-6 all-time vs. that league. Troy, meanwhile, is 6-57 all-time vs. the SEC, including a 61-52 loss at Auburn earlier this year.
UT recently defeated Sun Belt school Appalachian State on December 14th, 92-66.
First-year Tennessee assistant coach Sharrona (Alexander) Reaves began her coaching career at Troy and helped the school to a 50-35 record during her stint there from 1995-98.
While at Troy, Reaves coached a player named Heather Lenoir (now Heather Ervin), who would later become her co-worker at Tennessee in 2016-17.
Ervin (at Troy from 1997-99) serves as Tennessee women's basketball's director of recruiting operations and player personnel and is originally from Sweetwater, Tennessee.
The Last Meeting Between These Teams
The Lady Vols put up a (then) season-high 103 points behind six double-digit scoring efforts in a 103-64 defeat of Troy in front of 11,358 people at Thompson-Boling Arena on December 14th, 2013.
The 103 points were the most since a 110-45 victory over Alabama on January 6th, 2011, while the six players with 10+ points marked the first time since March 8th, 2013, vs. Florida in the SEC Tournament.
With the win, the Lady Vols improved to 9-0, the first time the UT had begun a season winning the first nine games since 2009-10.
Meighan Simmons and Bashaara Graves led the way with 16 points each, while Cierra Burdick, after tallying just two points in the first half, finished with 15, Isabelle Harrison had 13 and Nia Moore and Mercedes Russell each had 10.
Moore, Harrison, Burdick and Jasmine Jones each finished with double-digit rebound efforts tallying 13, 12, 10, and 10 each as Tennessee recorded the second-most rebounds in school history with 74, the most since 1988.
Harrison recorded her second double-double of the season, eighth career, Burdick notched her first double-double on the year and seventh career and Moore had her first career double-double on the night.
The three double-doubles by Lady Vols marked the sixth time in history that Tennessee has achieved the feat, the last coming vs. Florida on February 26th, 2006 when Candace Parker (34 pts, 15 rebs), Tye'sha Fluker (22 pts, 16 rebs) and Shanna Zolman (22 pts, 10 assts) did so.
Tennessee finished the game with a season-high 28 turnovers, the most since recording 31 vs. Kentucky last season.
The Lady Vols started the game off hitting a free throw off of an administrative technical foul as Troy did not get their line up in time and never looked back.
Lady Vol Junior Trio Leading The Way
Tennessee has been paced by its junior trio of 6-foot-6 center Mercedes Russell, 6-1 guard Diamond DeShields and 6-2 forward Jaime Nared. Those three players are the team's top scorers and rebounders through 10 games, and they have combined for 13 double-doubles.
A preseason All-SEC Second Team pick, Mercedes Russell is having a breakout season. Her stats after seven games include a team-leading 15.8 ppg. and 9.0 rpg. while hitting 53 percent on field goals and 68 percent on free throws.
Russell has notched double-doubles in six of her first 10 games this season to give her 17 for her career. In her first two seasons of play, Russell had only four games of 15 or more points. She has 15 or more points in eight of 10 games this season.
Nared is off to the best start of her career, as well, averaging 14.0 points and 8.2 rebounds while shooting 88 percent from the free throw line and is third on the team with 11 steals.
She rang up double-doubles in four consecutive games, tallying 18 points and 11 rebounds vs. Penn State, 11/10 vs. Virginia Tech, 16/10 vs. Tennessee State and 19/11 vs. Baylor before it came to an end with a career-high 22 points and only five rebounds vs. Texas. She added another D-D vs. Appalachian State with 15 points and 10 rebounds.
Nared already has four of the top scoring efforts of her career in her first 10 games this season with 19 vs. James Madison and Baylor, 18 vs. Penn State, and 22 vs. Texas.
Nared's four-game streak of doubles-doubles marked the first time since early in 2015-16 she had strung together consecutive games scoring in double figures since doing so vs. Stetson (12), Missouri (13) and Florida (10). Her streak of scoring in double figures is now at seven games.
Nared's father, Greg, played basketball at Maryland and is now the director of camps and community basketball with the NBA's Dallas Mavericks.
A preseason All-SEC First Team selection, DeShields is a do-it-all player who is averaging 15.3 points per game to rank second on the team. She ranks second in assists (3.2) and blocks (1.5), third in rebounding (6.4) and third in steals (1.1). She is shooting 40% from the field, 37% on threes and 78% from the charity stripe.
DeShields has scored 15 or more points in seven of the past nine games and has recorded a pair of double-doubles to match her total of a year ago.
She has dished out five or more assists in four games thus far.
DeShields is the daughter of retired Major League Baseball standout Delino DeShields and brother of current Texas Rangers outfielder Delino DeShields Jr.
Lady Vol Odds and Ends
Tennessee picked up its first win over a top-10 team this season, taking down #10/10 Stanford, 59-51, on Sunday afternoon.
The Lady Vols came from 11 down to beat the Cardinal, marking Tennessee's biggest comeback win since bouncing back from 17-down to knock off Gonzaga in the NCAA Sweet 16 on March 28, 2015.
UT had wins over two top-10 teams a year ago, including vs. #9/9 Ohio State (78-62) on March 25 in the NCAA Sweet 16 and at #7/7 Oregon State (53-50) on December 19th. The win over Ohio State also was when UT was unranked.
It was UT's first victory over a top-10 team at home since taking down #10/10 Kentucky (73-72) on February 15th, 2015.
UT held Stanford 25 points under its season scoring average of 76.6, marking the lowest total the Big Orange women had surrendered since allowing Tennessee State 36 on November 30th.
The Lady Vols are 5-0 this season when they record seven or more steals in a game.
UT had a 13-2 fast-break points advantage over Stanford, marking the second best margin of the season behind a 23-2 count vs. East Tennessee State on November 15th.
That two-point total for Stanford tied for the lowest amount of transition points Tennessee has allowed this season.
Diamond DeShields, Jaime Nared and Jordan Reynolds played the entire 40 minutes of the game vs. Stanford. It's the first time three Lady Vols have done that in a game.
Four different players (Russell, Nared, Middleton, DeShields) have led Tennessee in scoring over the past four contests.
The teams Tennessee has lost to this season have a combined record of 35-7, including #23 Va. Tech (10-0), #3 Baylor (11-1), Penn State (9-2) and #16 Texas (5-4).
Troy Trojans
Troy is 6-3 and hoping to grab a win in its last contest before the holiday break. The Trojans have dropped two of their past three games, but they do have a competitive loss at Auburn, 61-52, on November 11th in the opener.
Chanda Rigby leads the Trojans, and she owns a 65-69 record in her fifth season at the school. She is 294-168 in her 15th year as a college coach.
A year ago, Rigby led Troy to just its second NCAA Tournament appearance, where the Trojans fell to Final Four team Oregon State in the first round, 73-31.
Last season Troy was 20-13 overall and third in the Sun Belt with a 12-8 league mark.
With four starters and 11 total letterwinners returning, the Trojans have been picked to win the league in 2016-17.
Senior forward Caitlyn Ramirez was a first-team all-league preseason pick, while ArJae' Saunders was a third-team selection.
Troy averages 11.2 steals per game and forces opponents into 21.4 turnovers, but the Trojans also commit 20.1 miscues per contest.
TU averages 86.6 points per contest but has only one player (Jayla Chills, 11.0) scoring in double figures.
Ten players average 12.1 minutes per game or more, and eight different Trojans have earned at least one starting nod.