Tennessee Athletics Department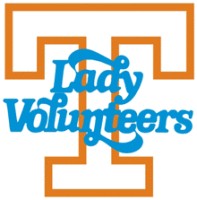 Knoxville, TN – Alexa Middleton scored a career-high 29 points and Jaime Nared, Mercedes Russell and Jordan Reynolds posted double-doubles to lead Tennessee to a 110-84 win over Troy on Wednesday at Thompson-Boling Arena.

The Lady Vols' (7-4) 110 points in the win were their most since a 111-44 win over Saint Francis (Pa.) on December 3rd, 2014. UT shot 51.3 percent from the floor and limited Troy (6-4) to just 34.3 percent shooting.

Tennessee played without its second-leading scorer, Diamond DeShields, who was held out due to injury. UT finished the game strong, scoring a program-record 38 points in the fourth quarter.

Middleton scored 15 of her 29 points in the first half and was 7-of-10 on 3-pointers, tying for the fourth-most by a Lady Vol in a single game.

Nared scored 15 of her 21 points in the second half and finished with a career-high 14 rebounds.

Russell had 18 points and 11 rebounds. Reynolds scored 12 points, dished out a career-high 13 assists and had eight boards. Meme Jackson posted career bests with 18 points, seven rebounds and five assists. Schaquilla Nunn added 10 points and eight rebounds.

Claresa Banks led Troy with 19 points. Jayla Chills had 17 points and 10 rebounds for the Trojans.

The Lady Vols enjoyed a fast start, shooting 60.0 percent (12-of-20) in the first quarter to seize a 35-15 lead. Middleton scored eight points in the first and her two free throws at the 6:14 mark sparked a 13-2 Tennessee run that gave the Lady Vols a 25-8 advantage and control of the game. UT had five players with six points or more in the first quarter and led by as many as 24 points.

Troy roared back to life in the second quarter, outscoring Tennessee 27-12 to cut the Lady Vols' lead to just 47-42 by halftime. Kayla Robinson's layup with 3:55 left started a 19-2 Troy run to the end of the half.

Tennessee pushed its lead to 15 points with a big third quarter and enjoyed a double-digit lead for the rest of the game. Nared led the way in the third with 10 points and six boards.

"It was a great win, I got my Christmas wish. We won the first quarter but something happened and the grinch came in and grabbed it right back. The second quarter was not very good but we had some individuals step up and do some great things so, I'm really proud," said Tennessee Head Coach Holly Warlick.

"When you play a big game like we played against Stanford, then you play a game and go home right before Christmas, it's difficult. I was worried about this game so I watched a lot of tape on Troy and they're outstanding," said Warlick.

Warlick continued, "I don't know when the last time somebody got 99 shots up against us. They challenged us, hung tough, and didn't quit. On the other side, we didn't as well so I'm really proud of our kids. We had some really good individual efforts from our young ladies."
Triple Double-Double
Nared, Russell and Reynolds each posted double-doubles in the win, marking the fifth time this season that Tennessee had multiple players achieve a double-double.
Russell now has seven double-doubles on the season and Nared has six.
Reynolds' 13 assists tied for the third-most in Tennessee history and were the most since Ariel Massengale had 13 assists against Virginia on November 28th, 2013. Tonight's performance was Reynolds' first double-double of the season.
Tennessee had six players score in double figures for the first time since having six double-digit scorers against Saint Francis (Pa.) December 3rd, 2014.
Dominant Start
UT's 35 first-quarter points tied for the second-most points in a quarter. At the time, it tied for the record. Tennessee's 38-point fourth quarter set a new record.

The Lady Vols previously scored 35 points in the first quarter of their 102-47 win over Central Arkansas on November 15th, 2015.

UT shot 60 percent (12-of-20) from the floor in the first quarter. The Lady Vols were 4-of-6 from behind the arc and 7-of-8 from the free-throw line.

Tennessee shared the ball in the scoring outburst, assisting on eight of the 12 baskets.
Hitting From Downtown
Tennessee connected on 11 of 23 3-point attempts, the second highest total of makes this season.
Middleton's seven made 3-pointers were the most by a Lady Vol (and tied for fourth-most in a game all-time) since Ariel Massengale tied the program record with eight treys against Vanderbilt on March 1st, 2015.
Middleton now has two games with six or more made 3-pointers. She was 6-of-7 from long range against Navy on Nov. 13. Middleton joins Angie Bjorklund (eight), Kara Lawson (five), Shannon Bobbitt (two), Ariel Massengale (two) and Meighan Simmons (two) as the only six Lady Vols with multiple games of six made 3-pointers in a career.
Next for UT Lady Vols
Tennessee plays UNCW on December 29th at Thompson-Boling Arena. The 6:00pm CT game will feature a live broadcast on SECN+. The Lady Vols begin SEC play January 1st at home against Kentucky.
Sections
Sports
Topics
Alexa Middleton, Angie Bjorklund, Ariel Massengale, Central Arkansas, Diamond DeShields, holly warlick, Jaime Nared, Jordan Reynolds, Kara Lawson, Knoxville TN, Lady Vols, Meighan Simmons, MeMe Jackson, Mercedes Russell, Saint Francis, Schaquilla Nunn, SEC, Shannon Bobbitt, Southeastern Conference, Tennessee, Tennessee Lady Vols, Thompson-Boling Arena, Trojans, Troy, UNCW, UT, UT Basketball, UT Lady Vols, UT Women's Basketball, Vanderbilt, Virginia