APSU Sports Information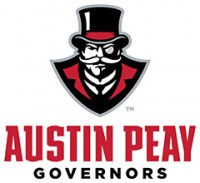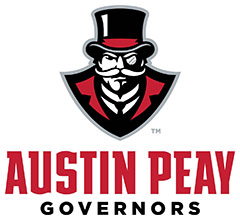 Clarksville, TN – The Austin Peay Athletics Department has announced that the Flying Houndz Frizbee Trick Dog Show will perform during the December 31st doubleheader men's and women's basketball games in the Dunn Center.
Flying Houndz Frizbee Trick Dog Show is a family entertainment business, owned and operated by husband and wife team Jeff and Misty Wright. They offer a fun, unique family-themed experience for our audience!
Explosive, action-packed and excitement-filled shows unlike any other! Flying Houndz Frizbee LLC prides itself by bringing our family to yours!
Featuring husband and wife entertainers and trainers along with their family of high-flying canine superstars, many of which have been rescued.
The women's basketball team will open the doubleheader with Belmont at noon, while the men will cap off the afternoon with tip off against the Bruins at 2:30pm.
Flying Houndz Frizbee Trick Dog Show
Flying Houndz Frizbee Trick Dog Show offers professionally produced shows with choreographed themes all filled with fun and excitement!
Each show is a reflection of our sincere passion for rescuing and adopting dogs, as many of the Flying Houndz canine superstars have been rescued and adopted into our family fun.
Sections
Events
Topics
APSU, APSU Athletics, APSU Basketball, APSU Dunn Center, APSU Men's Basketball, APSU Sports, APSU Women's Basketball, Austin Peay State University, Belmont, Bruins, Clarksville TN, Flying Houndz Frizbee Trick Dog Show