Written by Henry Wadsworth Longfellow
I heard the bells on Christmas Day
Their old, familiar carols play,
And wild and sweet
The words repeat
Of peace on earth, good-will to men!
And thought how, as the day had come,
The belfries of all Christendom
Had rolled along
The unbroken song
Of peace on earth, good-will to men!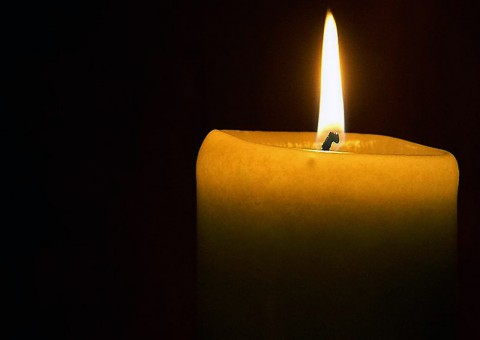 «Read the rest of this article»
Written by Clement Moore
Illustrated from Drawings by F.O.C. Darley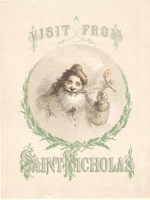 Clarksville, TN – Twas the night before Christmas, when all through the house;
Not a creature was stirring, not even a mouse;
The stockings were hung by the chimney with care,
In hopes that St. Nicholas soon would be there;
The children were nestled all snug in their beds,
While visions of sugar-plums danced in their heads;
And mamma in her kerchief, and I in my cap,
Had just settled our brains for a long winter's nap—
«Read the rest of this article»

Peterson Air Force Base, CO – For more than 50 years, NORAD and its predecessor, the Continental Air Defense Command (CONAD) have tracked Santa's flight across the world.
The tradition began in 1955 after a Colorado Springs-based Sears Roebuck & Co. advertisement misprinted the telephone number for children to call Santa. Instead of reaching Santa, the phone number put kids through to the CONAD Commander-in-Chief's operations "hotline."
«Read the rest of this article»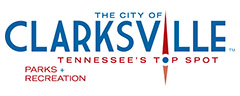 Clarksville, TN – Calling all budding artists in grades 1st through 5th, Clarksville Parks and Recreation's Queen City Road Race T-shirt design contest is back and the best drawing will be featured on the official 2017 event t-shirt!
The Queen City Road Race, sponsored by Cumberland Bank and Trust, will take place Saturday, May 6th beginning at 8:00am at Austin Peay State University's Fortera Stadium. The event will include a 5K, 10K, and One-Mile Walk/Run.
«Read the rest of this article»

Nashville, TN – The Tennessee Wildlife Resources Agency (TWRA) reminds everyone that deer hunting season is nearing its conclusion in Tennessee. The gun season for deer concludes on January 8th while the second Young Sportsman Hunt for 2016-17 is January 14th-15th.
For the Young Sportsman Hunt, youth, 6-16 years of age are allowed to participate. The young sportsmen must be accompanied by a non-hunting adult at least 21 years of age who must remain in a position to take control of the hunting device.
«Read the rest of this article»
Nashville Sounds
Nashville, TN – The Nashville Sounds have announced three 18-game ticket plans for the 2017 season at First Tennessee Park.
New options cater to fireworks, promotions and Throwback Thursdays.
Members of the quarter-season package will receive many of the same benefits as full and half-season members and can choose from the following plans.
«Read the rest of this article»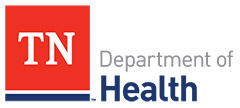 Nashville, TN – It's that time of year. As many are mingling with large numbers of people while shopping, attending parties, participating in religious celebrations or traveling, the risk for encountering someone infected with influenza increases.
At the same time, the influenza virus is beginning to affect more people as the winter flu season approaches its peak weeks for infection in Tennessee.
«Read the rest of this article»

Clarksville, TN – CDE Lightband Offices will be closed on Monday, December 26th, Tuesday, December 27th and Monday, January 2nd for the holidays.
Visit the CDE website for bill payment options. www.cdelightband.com/customer-service/pay-bill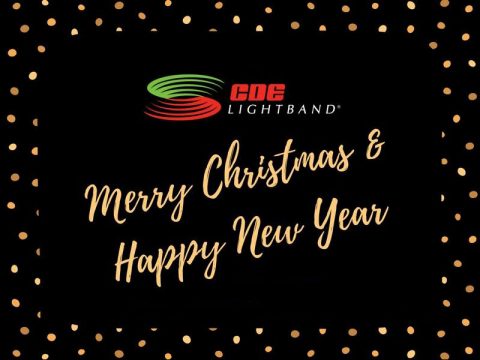 «Read the rest of this article»
Tennessee Titans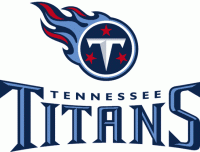 Nashville, TN – Behind 494 total yards of offense and a first-half defensive shutout, the Tennessee Titans rolled to a 36-22 victory over the Jacksonville Jaguars in a nationally-televised, primetime game at Nissan Stadium to move to 4-4 at the halfway mark of the season.
In a game in which they never trailed, the Titans tallied more first-half yards than any other team in the 2016 campaign to this point and their most total yards in a game since 2009.
«Read the rest of this article»
American Heart Association Rapid Access Journal Report
Dallas, TX – Heart attacks may go unrecognized among individuals with high pain tolerance, putting them at an increased risk for poor recoveries, according to new research in Journal of the American Heart Association, the Open Access Journal of the American Heart Association/American Stroke Association.
A heart attack does not always have obvious symptoms, such as pain in your chest, shortness of breath and cold sweats.
«Read the rest of this article»