Tennessee Athletics Department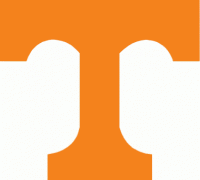 Knoxville, TN – After trailing by seven with just over three minutes left in the game, Tennessee rallied back within one at the :25 mark, but their comeback came up short and the Volunteers fell to the Razorbacks 82-78 in Thompson-Boling Arena.
he Volunteers (8-6) were led offensively by Robert Hubbs III who posted 21 points, bouncing back from a a six point performance at Texas A&M that tied his season-low. Hubbs got off to a hot start, scoring eight of Tennessee's first 13 points.
Detrick Mostella was the second highest scorer for the Vols with 16 points, eight of which came in the final 2:30 of the game.
Freshman
Grant Williams
contributed on both sides of the ball, posting his first career double-double with 15 points and 11 rebounds.
The first 12 minutes of the game saw seven lead changes. With 7:56 left in the first half, Tennessee went on a 14-0 run to take their biggest lead of the game at 39-26. Jaylen Barford broke Arkansas' scoreless streak at the 2:32 mark, knocking down a 3-pointer and kicking off an 11-0 run that sent the Razorbacks into the half trailing by only two at 39-37.
Arkansas (12-2) opened the half by converting two Tennessee turnovers into four points and reclaiming the lead just 34 seconds into the half. The Razorbacks went on to score on eight of their first nine possessions, leading by as many as seven over the course of the second half.
With 1:11 to go in the game, Jordan Bone sunk a layup to put the Volunteers within one at 73-72. Arkansas went on to convert two Tennessee fouls into three points before Mostella converted a 3-point play to put the Vols back within one at 76-75 with 25 seconds to play.
Despite a Mostella trey, that was as close as UT would get though, as the Razorbacks rode out the game at the free-throw line with Daryl Macon going 6 of 6 in the final seconds to secure an 82-78 victory.
The Razorbacks were led in scoring by junior Anton Beard who went 6-8 for 16 points. Macon finished the night with 15 points, going 12 of 13 from the free-throw line. Preseason SEC Player of the Year Moses Kingsley was held to just seven points.
Mostella Heating Up
Detrick Mostella averaged 7.4 ppg over first nine games of the season. He has averaged 16.4 ppg since then, scoring a total of 82 points in the last five games.
Big On The Glass
Tennessee outrebounded Arkansas 43-36 overall and 14-5 on the offensive glass. Shembari Phillips tied his career-high with seven rebounds and Admiral Schofield tied his season-high of six rebounds.
Up Next for UT Vols
Tennessee travels to Florida Saturday. Tip-off is set for 4:15pm CT.