Tennessee Athletics Department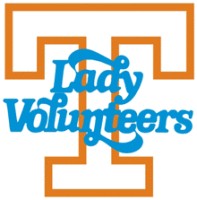 Nashville, TN – Redshirt junior Mercedes Russell posted another dominant performance, scoring 15 points to go along with 13 rebounds for her ninth double-double of the season. She also tied a career-high in blocks with six to extend Tennessee's winning streak to six games.
Tennessee (10-4, 2-0 SEC) snapped a three-game losing skid on the road with the win over Vanderbilt (10-5, 0-2 SEC). UT now holds a 68-9 series lead against the Commodores.
Redshirt junior Diamond DeShields filled up the stat sheets, dropping 16 points, five rebounds, four assists and four steals in 30 minutes of action. Senior Jordan Reynolds finished with 11 points, eight rebounds, three assists and a block.
«Read the rest of this article»
APSU Sports Information

Cookeville, TN – Austin Peay State University women's basketball team earned its first Ohio Valley Conference win in dramatic fashion, surviving an overtime thriller 87-84 on the road at Tennessee Tech, Thursday, in the Eblen Center.
The Governors led by seven with one minute remaining in regulation, helped by a clutch three-pointer by junior guard Bri Williams to extend the gap.
«Read the rest of this article»
Nashville, TN – The National Weather Service in Nashville Tennessee has issued a winter weather advisory tonight for the Clarksville-Montgomery County area as well as parts of Middle Tennessee.
This evening and tonight, a half inch of snow up to 2 inches is expected, especially in northeastern areas and on the Cumberland Plateau. Isolated spots of up to 3 inches may be possible on the plateau as well.
Snow fall is already reported in the Hopkinsville Kentucky area.
«Read the rest of this article»

Clarksville, TN – Clarksville Police Department Detective Tanner Pew is searching for a missing adult and is requesting public assistance. The missing adult male is 48-year-old Shon Allen McAleer from Clarksville.
McAleer is currently serving a 50-year sentence for three counts Armed Robbery and was allowed to serve most of his time on parole instead of in jail. McAleer was last seen on October 21st, 2016, and has a Parole Violation Warrant on file.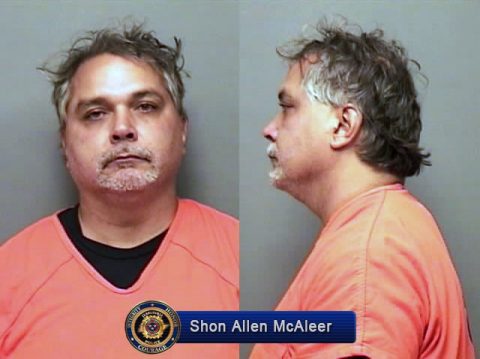 «Read the rest of this article»
Winter weather forecast for Thursday afternoon, evening
Clarksville, TN – With winter weather in the forecast for Thursday, Clarksville Mayor Kim McMillan says the Clarksville Street Department will be busy preparing the city's main streets for possible snow.
"City of Clarksville street crews will be putting down brine — a water/salt mixture — Thursday morning on major city streets," Mayor McMillan said.
«Read the rest of this article»
APSU Sports Information

Clarksville, TN – Austin Peay State University head men's basketball coach Dave Loos will take a leave of absence as he continues chemotherapy for a cancerous lymph node.
July surgery led the removal of a malignant tumor on Loos' colon and the discovery of a cancerous growth on a lymph node in the area.
«Read the rest of this article»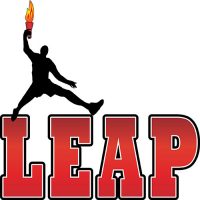 Clarksville, TN – The U.S. Bank Foundation, has awarded a $3,000 grant to LEAP's Youth Career Readiness Program as a Partner In Employment. The grant is a part of U.S. Banks's Community Possible Program, which supports organizations and programs that advance the funding priorities in areas where designated U.S. Bank communities are served.
Decisions are based on organizations financial stability, leadership, impact measurement, and collaboration with key community stakeholders in the community. LEAP Organization fits the bill! Damon Jennings, LEAP ORG Board member, describes U.S. Bank's support as simply tremendous to help youth enhance their employability skills.
«Read the rest of this article»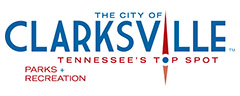 Clarksville, TN – The Clarksville Parks and Recreation has teamed up with Healthy Clarksville to offer a new walking and running program, R.U.N., designed to help you along the road of self-discovery and fitness.
This 16-week training program is structured to help beginners cross the finish line of your first 5K at Queen City Road Race on May 6th (which is optional) and to help more advanced runners beat your previous personal records and set new goals for yourself.
«Read the rest of this article»
Written by DC Agle
NASA's Jet Propulsion Laboratory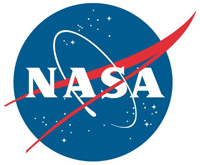 Pasadena, CA – NASA has selected two missions that have the potential to open new windows on one of the earliest eras in the history of our solar system – a time less than 10 million years after the birth of our sun. The missions, known as Lucy and Psyche, were chosen from five finalists and will proceed to mission formulation, with the goal of launching in 2021 and 2023, respectively.
"Lucy will visit a target-rich environment of Jupiter's mysterious Trojan asteroids, while Psyche will study a unique metal asteroid that's never been visited before," said Thomas Zurbuchen, associate administrator for NASA's Science Mission Directorate in Washington. "This is what Discovery Program missions are all about – boldly going to places we've never been to enable groundbreaking science."
«Read the rest of this article»