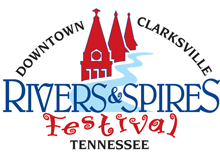 Clarksville, TN –The Rivers and Spires Festival announces its headline entertainment for the 2017 festival, April 20th-22nd in downtown Clarksville.
Award-winning country duo Montgomery Gentry will perform on the Public Square Stage on Saturday, April 22nd at 8:30pm.
From "Hillbilly Shoes" to "Headlights," Montgomery Gentry has become one of the most identifiable duos in the history of country music—as much for their outlaw-meets-gentleman sensibilities, their yin and yang personalities and their intensely energetic live performances as that balance of voices that gives their brand of country an edge or their version of Southern rock a softer place to fall.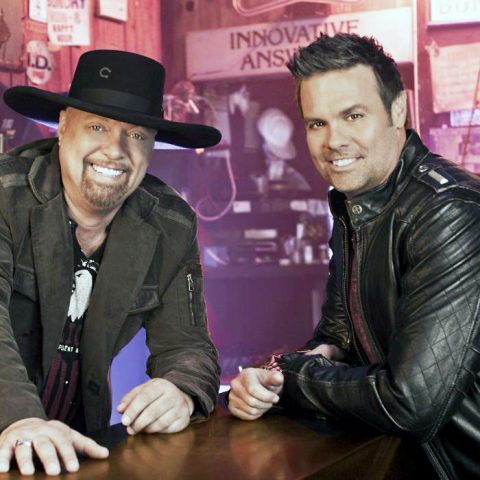 This chemistry has been reacting for over 15 years. After nearly a decade and a half, Montgomery Gentry continues to draw door-busting crowds into their concerts and release albums that stay true to the Kentucky country music movement they helped define.
In fact, they feel a responsibility to those who have elevated their career to the level where they have earned ACM and CMA Awards, and sold several million albums and been honored with memberships into the Grand Ole Opry and, in April 2015, the Kentucky Music Hall of Fame.
Two-time Grammy award winners for King & Country will perform on the Christian Stage at 8:00pm on Saturday. Soaring melodies, driving rhythms, theatrical instrumentation and personal themes are the heartbeat of for King & Country's sophomore album, "Run Wild. Live Free. Love Strong.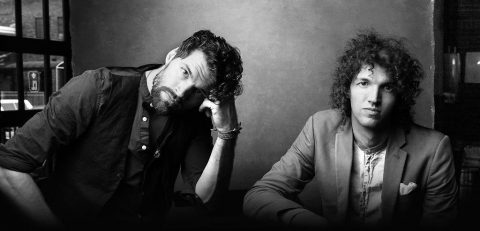 The duo, comprised of Australian brothers Joel and Luke, has accomplished several notable feats on their new record. Perhaps the most remarkable is that the award-winning rock/pop duo has achieved the unexpected.
Not only have they ventured into new musical territories with some of the highlights being a collaboration with hip-hop artist Andy Mineo, their continued creative partnership with artist/producer Aqualung and their discovery of new soundscapes with producer Tedd T. (MuteMath), but for King & Country also managed to surpass the bar that the brothers had set for themselves with their debut album.
They raised expectations tremendously with the release of 2012's Crave and a win for New Artist of the Year at the 2013 GMA Dove Awards, where they received six nominations. Billboard also named them as one of the New Artists to Watch for 2012 and American Songwriter called them "Australia's answer to Coldplay."
Prince Tribute Band Chase & Ovation will perform Thursday at 8:30pm on the Public Square Stage. "In the decade before his passing, Prince allowed me to travel the world and perform in Tribute and in Reverence to his music," says Tommy Chase.
"In particular, over the past six years, Chase & Ovation has been allowed and extremely blessed to perform a monthly concert at Prince's favorite hometown/local live music venue ('Bunkers Music Bar') located in our hometown and in the heart of the North Loop of Minneapolis. I have always done this with Prince's knowledge under the name 'Chase & Ovation,' and am frequently joined on stage with many of Prince's former band mates. I wake up filled with gratitude every day and give thanks in prayer for the gift of music that Prince has given to me, but more importantly, the gift that he has given to the world!"
Friday night music includes heavy rock, platinum-plus band Drowning Pool, whose songs conjure emotions that deeply connect with those who persevere against the odds and sacrifice to survive, whether it's a military soldier serving overseas, or a blue-collar family trying to make ends meet.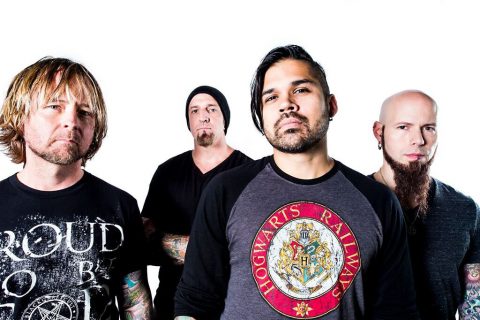 Their music transcends boundaries of race, class and lifestyle as well, resonating with people from all walks of life who look to music to get them through life's challenges. The band's Texas-sized crunch and gregarious, charismatic personalities catapulted them to platinum status and hard rock royalty in the early 2000s alongside contemporaries like Disturbed, Godsmack, and Slipknot. They've toured with Ozzy Osbourne.
They regularly perform for U.S. Troops, traveling as far as the war zones of the Middle East to the outposts of Southeast Asia. Drowning Pool performs on the Strawberry Alley Stage on Friday at 8:30pm.
Also on Friday, the American Floyd Band, a locally-based Pink Floyd tribute band, will perform on Friday at 8:30pm on the Public Square Stage. American Floyd, the premiere Pink Floyd tribute experience, will take you on an unforgettable musical and visual journey with a laser light show.
Relive the magic of one of the greatest bands in history through the sights and sounds of Pink Floyd. American Floyd showcases a complete band, massive light show, and a lengthy set list of "hits" from Pink Floyd's legendary career.
Kazual (pronounced Casual) is a family band of three brothers and a cousin that bring a distinct sound to the ear of their a cappella fans. They mix the sounds of R&B, pop, hip hop, pop and originals to create an experience they call the "Kazual Experience."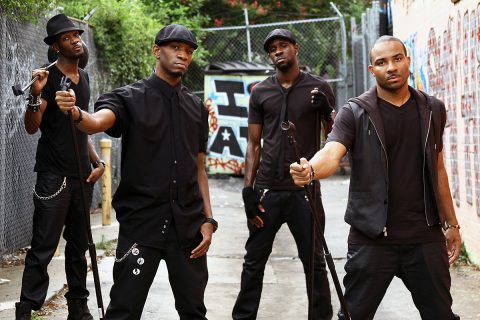 In addition to smooth vocal harmonies, the group dances as well as they sing, providing a diverse performance covering all genres of music for all people and for all age groups. The group Kazual has performed at over 150 shows over the last year including NBC's America's Got Talent, The Maury Povich Show's Next Big Superstars of Tomorrow, BET, MTV, and wins on New York's legendary Showtime at the Apollo stage. Kazual will perform on Saturday.
This is only the beginning of the amazing weekend full of concerts and entertainment that Rivers & Spires promises to bring. The line up is being added to daily and all those who want to stay in the know can see real time information at www.riversandspires.com
About the Rivers and Spires Festival
The 15th Rivers & Spires Festival is produced by Visit Clarksville and will be held April 20th-22nd, 2017 in historic downtown Clarksville. Admission and entertainment at the Festival are free and open to the public. Popular events include the Sports Zone, Family Fun Zone and Arts Galore.
A complete list of activities is available on the Festival website, www.riversandspires.com, and announcements will be made regularly on Festival social media channels. More announcements will be made soon, as new events and entertainment are finalized. Follow us on Twitter, like us on Facebook and download our free App.
Booths are still available for the 2017 event, as well as sponsorships. To participate in the Festival as a vendor or sponsor, contact Lori Barnes at or Karyl Kirkland at .