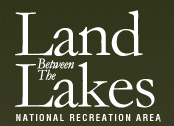 Land Between the Lakes, KY/TN – A public auction to reduce the size of bison herds in Land Between the Lakes National Recreation Area will be held on Saturday, January 28th.
The sale will begin at 9:00am CST at the Elk & Bison Prairie corral. Bidder registration, final sale list, and viewing begin at 8:00am. Bison purchases may be made with cash, credit card, or personal check at time of bid acceptance.
The Elk & Bison Prairie corral is located on the east side of Woodlands Trace National Scenic Byway, KY453, just north of US68/KY80.
«Read the rest of this article»
Nashville, TN – It's a pretty well-known fact that South Nashville and the Antioch region have fallen on hard times in recent years. One just has to look at the vacated Global Crossing Mall to witness the proof.
But, in the past year local housing prices have increased dramatically and there's more evidence on the ground to help you see that this community is on the rise with a little help from ice hockey stars and spicy hot chicken.
«Read the rest of this article»
Tennessee Athletic Department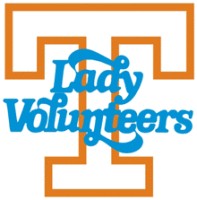 Knoxville, TN – Tennessee's valiant second-half comeback attempt fell just short in a 74-64 loss to No. 4 Mississippi State on Sunday afternoon at Thompson-Boling Arena.
The Bulldogs (17-0, 3-0 SEC) ended the Lady Vols' six-game winning streak while getting their first-ever victory over UT in Knoxville (1-16). MSU has now won three straight games in the series dating back to last season.
Diamond DeShields led all scorers with 25 points and was one of three Lady Vols in double figures. It was the third 20-plus point game this season for DeShields and the 27th of her career. The Georgia native also finished the game one rebound short of her sixth career double-double, finishing with nine boards.
«Read the rest of this article»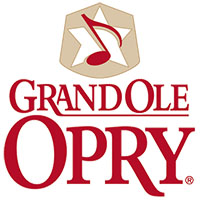 Nashville, TN – On Friday January 6th, 2017, Chris Janson headlined a Grand Ole Opry concert that featured both young and senior musicians. It was a bitter cold, snowy night in Nashville, Tennessee but that did not stop an almost capacity crowd from going to the Opry at the legendary Ryman Auditorium.
The Grand Ole Opry has a strong tradition of introducing up-and-coming artists on their famous radio show and stage. The Opry's four sets are a combination of well-established Opry members and next wave artists who are hoping to join that exclusive circle. Many of the newcomers commented on how they grew up listening to the now longest-running radio program and mentioning that it's a dream come true to play at the Opry.
«Read the rest of this article»

Nashville, TN – The 2017 Tennessee Sandhill Crane Festival is set for January 14th-15th (Saturday-Sunday) at the Hiwassee Refuge and Birchwood Community Center.
The Tennessee Wildlife Resources Agency is the primary sponsor for the 26th annual festival and many staff members and volunteers will again be contributing their services. For the sixth year, Olin Chlor Alkali Products is the corporate sponsor for the festival.
«Read the rest of this article»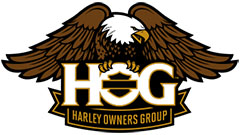 Clarksville, TN – Kicking off the new year with it's annual open house and membership drive, the Tuckessee Chapter of the Harley Owner's Group (H.O.G), welcomed twelve new members to it's membership Saturday night.
Meeting at the H.O.G chapter house located at Appleton's Harley-Davidson in Clarksville, chapter director Jason Altenburg welcomed the membership with a review of the past year, and announcing plans for 2017. "We're excited about what we've got planned for this year" said Altenburg.
«Read the rest of this article»
APSU Sports Information

West Lafayette, IN – As it turns out, adding a talented freshman to an already-talented group of jump specialists is a good recipe for success.
That's what Austin Peay State University track and field found out at Saturday's Gene Edmonds Invitational, hosted by Purdue, which saw freshman Maya Perry-Grimes lead a standout jumps group that swept the podium in the triple jump.
«Read the rest of this article»
Written by Elizabeth Landau
NASA's Jet Propulsion Laboratory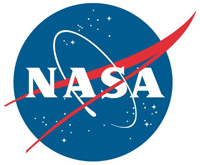 Pasadena, CA – Like anthropologists piecing together the human family tree, astronomers have found that a misfit "skeleton" of a star may link two different kinds of stellar remains. The mysterious object, called PSR J1119-6127, has been caught behaving like two distinct objects — a radio pulsar and a magnetar — and could be important to understanding their evolution.
A radio pulsar is type of a neutron star — the extremely dense remnant of an exploded star — that emits radio waves in predictable pulses due to its fast rotation.
«Read the rest of this article»