Nashville, TN – The Tennessee Department of Environment and Conservation (TDEC) is encouraging residents to identify and address radon problems in their homes as part of Radon Action Month by offering free radon test kits and hosting educational outreach events.
"Radon is the second leading cause of lung cancer in the United States, resulting in 15,000 to 22,000 deaths per year," said TDEC Commissioner Bob Martineau. "Radon has been detected in every county in Tennessee, so homeowners statewide should take the necessary steps to test their indoor air quality."
Tennessee Governor Bill Haslam has proclaimed January 2017 as Radon Action Month statewide to bring further awareness to this issue.
Radon is a naturally occurring radioactive gas that is released during the natural decay of uranium, which is found in most rock and soil. Radon is odorless, invisible and without taste. Radon can damage lung tissue in a way that may cause the beginning of lung cancer.
"Acquiring a simple do-it-yourself test kit to help determine the presence of radon is the first step to mitigation," Martineau added. "TDEC's Office of Sustainable Practices offers kits at no cost to residents across Tennessee."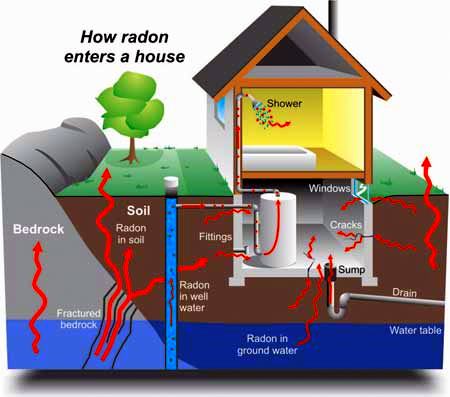 You can receive your free radon test kit by filling out this online form: https://tdec.tn.gov/Radon_Online/frmRADON_Online.aspx, or by calling the Tennessee Radon Program hotline at 1.800.232.1139.
As part of TDEC's statewide indoor Radon Program, the Office of Sustainable Practices also provides technical information and specific materials for real estate professionals, home builders, home inspectors, school officials and others.
As part of Radon Action Month, TDEC staff will be joining partners in communities across the state to offer educational outreach events for those who would like to learn more.
The schedule is as follows:
January 5, 2017
FedEx Forum at University of Memphis
191 Beale St., Memphis TN 38103
6 p.m. CST
January 13, 2017
Lentz Public Health Center
2500 Charlotte Ave., Nashville TN 37209
10 a.m.-2 p.m. CST
January 14, 2017
FedEx Forum
191 Beale St., Memphis TN 38103
5 p.m. CST
January 18, 2017
Johnson City Mall
2100 N. Roan St., Johnson City TN 37601
2-3 p.m. EST
January 22, 2017
FedEx Forum
191 Beale St., Memphis TN 38103
3 p.m. CST
January 31, 2017
Legislative Plaza
301 6th Ave. N., Nashville TN 37243
8 a.m.-2:30 p.m. CST
For additional information about radon, please visit www.tn.gov/environment/topic/sp-rad-tennessee-radon-program or contact the Tennessee Radon Program at 1.800.232.1139.