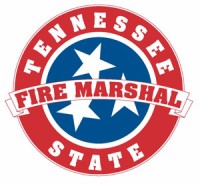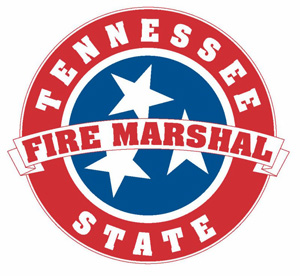 Nashville, TN – The Tennessee State Fire Marshal's Office (SFMO) urges Tennesseans to place special focus on home fire safety during what has traditionally been the most tragic week for fire-related incidents in the Volunteer State.
Since 2010, Tennessee has averaged 2.75 fatal fires (22 in 8 years) and 3.375 fire deaths (27 in 8 years) during the second week of January according to SFMO data. This is the highest number of both fires and victims for any week of the year and is nearly double the rate of the average week.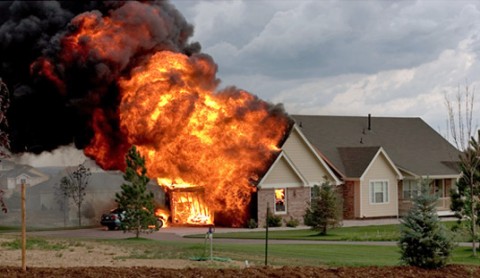 "We are striving to turn the tide on what has historically been the deadliest week for home fires here in Tennessee," said State Fire Marshal and Tennessee Department of Commerce & Insurance (TDCI) Commissioner Julie Mix McPeak. "The SFMO is
fighting winter fires
by increasing free smoke alarm installations, strengthening partnerships with local safety organizations, and enhancing educational outreach efforts. We urge Tennesseans to join the fight by surveying and remedying the fire risks in and around their homes."
Throughout 2016, the SFMO strengthened its efforts to prevent fire-related deaths, injuries, and property loss through its "Get Alarmed" smoke alarm installation program. From January to December 2016, SFMO staff distributed nearly 36,000 smoke alarms, coordinated 33 door-to-door smoke alarm installation events statewide, increased its list of fire safety partners to nearly 480 organizations, and recorded the 168th life saved as a result of the SFMO's alarms.
"While fire safety efforts are important all year long, the winter time brings more fire-related tragedies to Tennessee than any other season," said TDCI Deputy Commissioner for Fire Prevention Gary West. "Heating is often the culprit in winter fire incidents. Tennesseans should keep a close eye on the heating devices utilized in the home, ensure they have working smoke alarms on every level, and practice a home fire escape plan."
In Tennessee, nearly half (47.9 percent) of all fatal fires occur between November and February. Heating fires are a major reason for the increase in fires and fire deaths during the winter period. SFMO data indicates that 33 percent of fatal heating fires may have been caused by electric space heaters. The second leading possible source of ignition was wood stoves at 19 percent. January leads all other months in residential fires, heating fires and fatal fires.
The SFMO encourages Tennesseans to utilize the following safety precautions to avoid common winter fire hazards and help prevent fire-related deaths:
Keep anything that can burn at least three feet away from a furnace, fireplace, wood stove, or portable space heater.
Remember to turn portable heaters off when leaving the room or going to bed.
Check electrical cords for space heaters and other appliances to make sure they are not frayed or damaged.
Never use your oven to heat your home.
Always use the right kind of fuel, specified by the manufacturer, for fuel burning space heaters.
Make sure the fireplace has a sturdy screen to stop sparks from flying into the room. Ashes should be cool before putting them in a metal container. Keep the container a safe distance away from your home.
Install smoke alarms on every level of the home, including the basement.
Replace alarms that are 10 years old or older.
Make a home fire escape plan. Have two ways out of every room in the home if possible and a designated outside meeting place.
Tennessee residents can request a free smoke alarm by visiting www.tn.gov/fire. For more information on making your home fire-safe, download and print the State Fire Marshal's home fire safety checklist.