Tennessee Athletics Department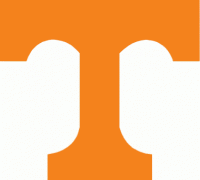 Knoxville, TN – Grant Williams scored 15 points and Robert Hubbs III and Lamonte Turner added 12 each as Tennessee fell to South Carolina, 70-60, on Wednesday at Thompson-Boling Arena.
Tennessee (8-8, 1-3 SEC) shot just 32.7 percent in a game that was even on turnovers (each team had 22) and nearly even off the glass as South Carolina (13-3, 3-0 SEC) had 38 rebounds to the Vols 37. The big difference was 3-point shooting. The Gamecocks were 7-for-13 from beyond the arc while the Vols suffered a 1-for-11 night.
Williams scored 12 of his team-high 15 points in the second half and added six rebounds. Hubbs collected a team-high seven rebounds and also had two assists. Turner scored 11 of his 12 points after halftime.
South Carolina's Sindarius Thornwell led all scorers with 22 points on 6-of-12 shooting. Hassani Gravett had 12 points and Duane Notice finished with 11. Gravett and Notice were each 2-for-4 from 3-point range.
Both teams struggled offensively early on. Through the first 10 minutes of the game, the Gamecocks built a 13-7 lead despite committing seven turnovers. Tennessee was 3-of-15 in that span with five turnovers.
South Carolina led 27-12 with 4:41 remaining in the first half, but the Vols' defense clamped down and UT closed the half with a 9-0 run to head into the break down just 27-21. After Hubbs, Jordan Bone and Williams combined for five made free throws, Admiral Schofield and Bone made layups in the final two minutes as the Gamecocks briefly went cold.
Sparked by a Chris Silva dunk, South Carolina opened the second half with a 7-0 run in the first two minutes to build a 13-point lead.
A pair of free throws by Turner with 10:32 remaining drew the Vols to within 48-41, but that was as close as Tennessee would get for the remainder of the game. Turner drained a 3-pointer from the right wing with 1:48 left to pull UT to within 64-56, marking the Vols' lone trey of the game.
Strong Second Half For Williams, Turner
Williams has scored 10 or more points in the second half four times this season. He had 10 points in the second half against Georgia Tech, 14 against Lipscomb and 11 against Gonzaga.
Turner has topped 10 second-half points four times as well. He had 13 after halftime against Appalachian State, 12 against Presbyterian and 11 at Texas A&M.
Under 30 At The Half
Tennessee limited South Carolina to 27 points in the first half, marking the fifth time this season that the Vols had held their opponent to under 30 points in the opening half. UT is now 4-1 this season when holding the opposing team to under 30 first-half points.
The Vols' 21 first-half points were also their fewest on the season.
Struggles From Long Range
Turner's 3-pointer with 1:48 remaining in the game was Tennessee's lone made trey of the game, marking the Vols' fewest 3-pointers made since going 1-of-19 at Florida on January 25th, 2014.
The last time Tennessee did not make a 3-pointer was a 77-67 home loss to Duke on November 21st, 2011. The Vols were 0-for-8 from beyond the arc in that game.
Up Next for UT Vols
The Vols will next face Vanderbilt on January 14th at Memorial Gymnasium in Nashville Tennessee. The game starts at 7:30pm CT and will be televised on SEC Network.