APSU Sports Information

Clarksville, TN – Austin Peay State University track and field returns to Nashville for another competition at Vanderbilt, this time at the Commodore Invitational, a two-day event hosted at the Vanderbilt Multipurpose Facility. Action begins 4:00pm, Friday, and resumes 9:30am, Saturday.
«Read the rest of this article»
Tennessee Athletics Department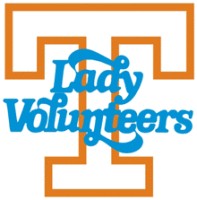 Oxford, MS – Despite overcoming a 12-point deficit in the first half and leading by as many as 13, Tennessee could never close it out in a 67-62 loss to the Rebels at The Pavilion at Ole Miss on Thursday night.
Redshirt junior Diamond DeShields recorded her third double-double of the season with 13 points and 12 rebounds, which tied a career high. Junior Jaime Nared posted another dominant performance, scoring a career-high 23 points to go along with seven rebounds.
Ole Miss (13-4, 2-2 SEC) snapped a two-game losing skid with the win over Tennessee (10-6, 2-2 SEC).
«Read the rest of this article»

Nashville, TN – A buck harvested in Sumner County during the recent muzzleloader season, has completed a step toward becoming a world record for a non-typical deer rack.
Boone and Crockett officials spent several hours on Monday (January 9th) scoring the 47-point buck tabbed the "Tennessee Tucker Buck" as the Nashville headquarters of the Tennessee Wildlife Resources Agency. The buck was harvested by 26-year old Gallatin resident Stephen Tucker.
«Read the rest of this article»

Clarksville, TN – Friends and fans of a local rock-n-roll legend, will gather at The Warehouse Concert Lounge and Event Center, on January 22nd to raise money for his family.
Gary "Roundman" Curtis died suddenly on November 7th and is being remembered for his generosity and love of music. "Roundman" led the local band "Myth" and was a non-stop music man. Myth could always been seen and heard around the local club scene, but they were always involved in the Bikers Who Care Toy Run events and outdoor concerts.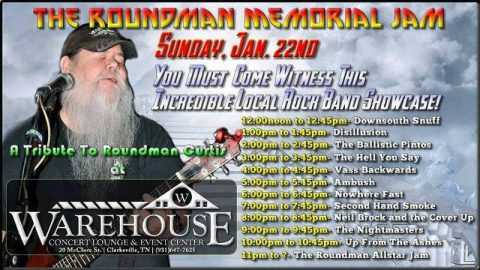 «Read the rest of this article»

Clarksville, TN – Detective Channing Bartel with the Clarksville Police Department is trying to identify suspects involved in a Clarksville Hotel Robbery and is requesting public assistance.
On Saturday, January 7th, 2017 at 3:52am, a robbery occurred at the Best Western Inn on 275 Alfred Thun Road. One of the three male suspects had a knife.
«Read the rest of this article»

Clarksville, TN – Austin Peay State University and the Governors Guard ROTC detachment will recognize and show appreciation to Austin Peay alumni, students and current or past employees who served during the Vietnam War era with a halftime ceremony at the Governors' men's basketball game against Southeast Missouri State University on January 28th.
«Read the rest of this article»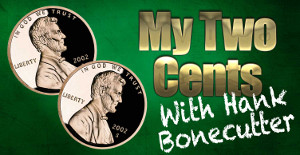 Clarksville, TN – To say it's been a very contentious couple of years would be a major understatement. Suffice it to say that it seems our great country is divided as bad as I can remember. Being stationed overseas during the sixties, I was far removed from the Civil Rights movement, and the riots and demonstrations that were so prevalent.
Now with the internet and social media, it seems that not only are we all just a "click" away from instant news, fake and otherwise, but we are also able to connect with our favorite rock stars, actors, entertainers and politicians.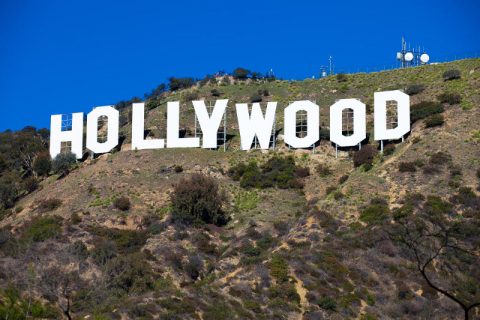 «Read the rest of this article»

Clarksville, TN – Funny, outrageous, emotionally affecting and occasionally angry … Eve Ensler's wildly popular series of monologues about women and performed by women is back for the fifteenth year with the Roxy Regional Theatre's presentation of "The Vagina Monologues", January 13th – January 28th.
Returning favorites Emily Rourke (most recently seen as Molly in Harry Connick, Jr.'s The Happy Elf) and Leigh Martha Klinger (whom audiences may remember as Magenta in The Rocky Horror Show and, most recently, as Gilda in The Happy Elf) will take the stage of the Roxy's theotherspace in readings of these monologues based on interviews Eve Ensler conducted with 200 women about their views on sex, relationships, and violence against women.
«Read the rest of this article»
Written by Preston Dyches
NASA's Jet Propulsion Laboratory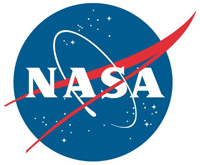 Pasadena, CA – After a two-and-a-half-hour descent, the metallic, saucer-shaped spacecraft came to rest with a thud on a dark floodplain covered in cobbles of water ice, in temperatures hundreds of degrees below freezing.
The alien probe worked frantically to collect and transmit images and data about its environs — in mere minutes its mothership would drop below the local horizon, cutting off its link to the home world and silencing its voice forever.
Although it may seem the stuff of science fiction, this scene played out 12 years ago on the surface of Saturn's largest moon, Titan. The "aliens" who built the probe were us. This was the triumphant landing of ESA's Huygens probe.
«Read the rest of this article»