Tennessee Athletics Department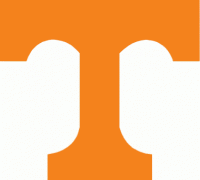 Oxford, MS – Despite three players finishing in double figures the Tennessee Men's Basketball team suffered an 80-69 setback at the hands of Ole Miss on Tuesday.
After trailing most of the first half, the Vols (9-9, 2-4 SEC) shot out of the gate in the second and raced to a 52-39 lead after Admiral Schofield converted a layup along the baseline at the 15-minute mark. Very little went right for UT following that basket as the homestanding Rebels (11-7, 2-4 SEC) outscored UT 41-17 over the final 15 minutes.
«Read the rest of this article»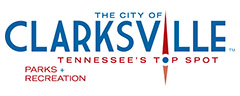 Clarksville, TN – Despite the wintery chill, Clarksville Parks and Recreation is gearing up for spring adult softball, with leagues open to men and women ages 18 and older.
An organizational meeting will start at 3:00pm on Saturday, January 21st at Burt-Cobb Community Center, and registration begins Monday, January 23rd. League participants — including coaches, sanctioning representatives, and umpires — are invited to attend.
«Read the rest of this article»

Montgomery County, TN – The Montgomery County Sheriff's Office would like to thank Drew Estell for his donation of a Shot Indicating Resetting Trigger (SIRT) Training Pistol to the training section.
Estell stopped by the Sheriff's Office with his wife Kate and daughter McKenna to drop of the pistol and thank deputies for their service to the community.
«Read the rest of this article»
APSU Sports Information

Clarksville, TN – Austin Peay State University head men's basketball coach Dave Loos will return to the sidelines this week after a four-game leave of absence during his ongoing chemotherapy treatment.
Loos took leave from the team prior to the Tennessee Tech game, January 5th, with assistant head coach Jay Bowen serving as acting head coach the past four games—the Govs went 2-2 in Loos' absence.
«Read the rest of this article»
Annual Speech lists Goals and Achievements
Clarksville, TN – Clarksville Mayor Kim McMillan delivered her annual "Clarksville: State of the City" address to a group of about 200 civic leaders who gathered Tuesday morning for the Clarksville Area Chamber of Commerce Power Breakfast.
Highlights included a recap of the City's major accomplishments in 2016 and a preview of Mayor McMillan's goals and aspirations for the City in 2017.
«Read the rest of this article»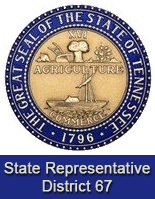 Nashville, TN – The first week of the 110th Tennessee Assembly's legislative session focused on electing the Speaker of the House of Representatives, organization of committees and preparing legislation. Most committees should start meeting when the Tennessee General Assembly reconvenes on January 30th, 2017.
"While necessary but certainly not exciting, the first few days of session are mostly organizational in nature," said Representative Joe Pitts (D-Clarksville). "Our committees are meeting to review rules and preview issues that may come before us in the coming weeks."
«Read the rest of this article»
Clarksville, TN – No special someone in your life? Allergic to roses and sworn off chocolate? Tired of all the romantic pressure of Valentine's Day? Sites and Sutton Publishing is launching a new book that is guaranteed to bring smiles, smirks and for some, uncontrollable laughter.
"Life After Jerks", by local authors Scarlet Middleton and Cybil Crawford, is the woman's field guide to the many types of jerks that plague society.
«Read the rest of this article»
Franklin, TN – What's a native Tennessean who spent his life surrounded by the country music industry but grew up listening to the power pop pleasantries and British sensations like Squeeze and Crowded House to do? If you're Jason Minton you form a rock band built on a foundation of faith and strong acoustic sensibilities.
In a live setting he looks the part of a rugged country boy. When he sings you're transported back to the new wave revolution of the 80's. That's what we discovered when we finally caught the Jason Minton Band in concert in Franklin, Tennessee on January 13th, 2017 at Kimbros Pickin' Parlor on South Margin Street.
«Read the rest of this article»
APSU Sports Information

Brentwood, TN – Austin Peay State University junior guard Josh Robinson has been named adidas® Ohio Valley Conference Men's Basketball Player of the Week.
Robinson helped the Govs get on track in OVC play with an Illinois sweep last week.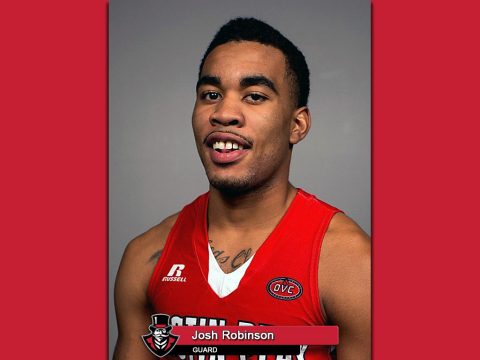 «Read the rest of this article»
NASA Headquarters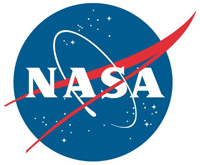 Washington, D.C. – Eugene Cernan, the last man to walk on the moon, died Monday, January 16th, surrounded by his family.
Cernan, a Captain in the U.S. Navy, left his mark on the history of exploration by flying three times in space, twice to the moon. He also holds the distinction of being the second American to walk in space and the last human to leave his footprints on the lunar surface.
He was one of 14 astronauts selected by NASA in October 1963. He piloted the Gemini 9 mission with Commander Thomas P. Stafford on a three-day flight in June 1966. Cernan logged more than two hours outside the orbiting capsule.
«Read the rest of this article»