IMPROVE Act is the first piece of Tennessee Governor Bill Haslam's NextTennessee legislative agenda.
Nashville, TN – Joined by mayors from across the state and leaders in the manufacturing and trucking industries, Tennessee Governor Bill Haslam today announced a comprehensive and strategic plan to cut taxes on food and manufacturing while updating how the state provides Tennesseans the safe and reliable transportation network needed to support future job growth.
The IMPROVE Act, "Improving Manufacturing, Public Roads and Opportunities for a Vibrant Economy," is the first piece of Haslam's NextTennessee legislative plan, policy proposals aimed at building and sustaining economic growth and the state's competitiveness for the next generation of Tennesseans.
«Read the rest of this article»
NR/RV Tennessee Lady Vols (11-6/2-2 SEC) vs. Auburn Tigers (13-5/3-1 SEC)
Thursday, January 19th, 2017 | 6:02pm CT
Auburn, AL | Auburn Arena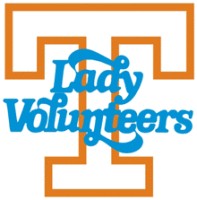 Auburn, AL – Tennessee will look to carry the momentum following a big win over #6 Notre Dame into its match-up against Auburn on Thursday at 6:00pm CT (7:00pm ET) at Auburn Arena.
The game will be carried on SECN+ and will be available online through WatchESPN. Visit WatchESPN.com or download the WatchESPN app to view the game on a computer or mobile device. Brit Bowen (PxP) and Joe Ciampi (Analyst) will describe the action between the Lady Vols and the Tigers.
Fans can also tune into their local Lady Vol Network station to catch Mickey Dearstone describing the action.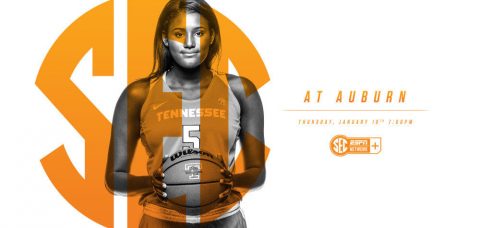 «Read the rest of this article»
Austin Peay (6-13) vs. Morehead State (7-11)
Thursday, January 19th, 2017 | 7:00pm CT
Clarksville, TN | Dunn Center

Clarksville, TN – With their fearless leader back on the sideline and a four-game road trip behind them, Austin Peay State University men's basketball will make its 2017 home debut when the Govs host Morehead State to kick off a four-game homestand, 7:00pm, Thursday.
«Read the rest of this article»

Clarksville, TN – A man who told Clarksville Police he is selling drugs to support his girlfriend and unborn child called the E911 Center to report being robbed of 200 dollars' worth of marijuana Wednesday morning.
District Two patrol officers were dispatched to the Beech Street area at 11:49am Wednesday to investigate the reported robbery. Devante Jackson, a 23-year-old Clarksville resident, explained to officers that he had agreed to meet a man on Beech Street to sell him one ounce of marijuana, but the transaction did not go as planned.
«Read the rest of this article»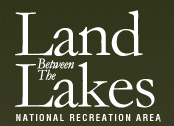 Land Between the Lakes, KY/TN – Educational Field Trip Grants offer public schools an opportunity to visit Land Between the Lakes National Recreation Area for the 2017-2018 school year. Educators must apply by Friday, April 28th, 2017.
Field Trip Grants assist schools in covering: costs for facility admission fees at Woodlands Nature Station, Homeplace 1850s Working Farm, and Golden Pond Planetarium; program costs; and dorm rental at Brandon Spring Group Center during the 2017-2018 school year.
«Read the rest of this article»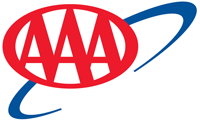 Tampa, FL – There is downward pressure at the gas pump, but not to the point that many motorists will notice. Gas prices are declining by fractions of a penny per day. However, that does add up over time. During the past week, the average price for a gallon of regular unleaded declined 2 cents in Florida and Georgia, and 1-cent in Tennessee.
"Gas prices are beginning to follow that downward trend we are used to seeing in January, as gasoline demand typically hits its lowest point of the year," said Mark Jenkins, spokesman, AAA – The Auto Club Group.
«Read the rest of this article»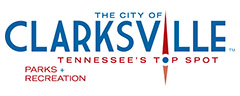 Clarksville, TN – Fort Defiance Civil War Park and Interpretive Center will host historical interpreter William Parker's presentation of "A Soldier's Burden" at 1:00pm Saturday, January 21st as part of a new educational programming series, Life in the 1800's.
«Read the rest of this article»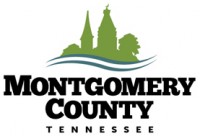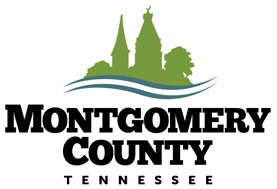 Montgomery County, TN – Montgomery County Government has signed a non-binding Letter of Intent with Tennova Healthcare for a land donation of 3.17 acres. The land, located at the southwest corner of the Tennova Healthcare Clarksville Campus, will be used by the county for the site of an Emergency Medical Services facility.
Following over a year of discussions, both parties are pleased to take the initial steps toward bringing a new EMS facility to the hospital area.
«Read the rest of this article»

Nashville, TN – The Neal Morse Band is back on the road traveling under the guise of The Road Called Home Tour. The trek blasted off at Rocketown in Nashville, Tennessee on Saturday, January 14th, 2017.
In the coming months the quintet will journey through the U.S., Canada and Europe in support of the group's latest epic. Clocking in at over 100 minutes, this progressive pageantry runs the range from melodic to moody to mind blowing.
«Read the rest of this article»
Circulation: Cardiovascular Quality and Outcomes Journal Report
Dallas, TX – Blacks and Hispanics with high blood pressure are less likely than whites to get their condition under control, according to new research in Circulation: Cardiovascular Quality and Outcomes, an American Heart Association journal.
"High blood pressure is very common, and it is strongly linked to cardiovascular diseases like stroke, heart attack and heart failure," said Edgar Argulian, M.D., M.P.H., senior study author and assistant professor of medicine and a cardiologist at Mt. Sinai St Luke's Hospital in New York.
«Read the rest of this article»