Tennessee Athletics Department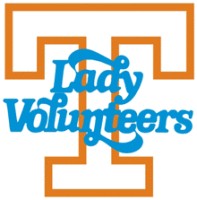 Auburn, AL – Mercedes Russell scored a career-high 26 points and logged her 11th double-double of the season as Tennessee fell to Auburn, 79-61, on Thursday at Auburn Arena.
Tennessee (11-7, 2-3 SEC) committed 22 turnovers in the loss. Auburn (14-5, 4-1 SEC) scored 33 points off turnovers and surged in the second and third quarters to take control of the game.
Russell was 11-of-14 from the floor and collected 11 rebounds. Diamond DeShields was close to pulling off a triple-double, finishing with 17 points, nine rebounds and eight assists. Jaime Nared added 12 points.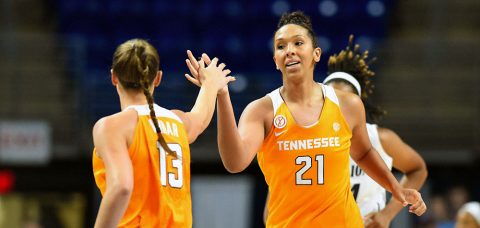 Janiah McKay scored a career-high 29 points, including a 3-for-3 effort from 3-point range, to lead Auburn. Katie Frerking added 22 points and seven boards.
Tennessee opened the game with a 14-0 run, holding the Tigers scoreless for the first five minutes of the game. The Lady Vols made five of their first six shots. Russell led the way in the first quarter with 11 points and was a perfect 4-of-4 from the floor as UT took a 25-10 lead to the second. DeShields also had a strong start with eight points and four of UT's eight assists in the opening quarter.
Auburn responded with a 13-0 run to open the second quarter with McKay accounting for eight points during that stretch. Brandy Montgomery made a layup with 5:30 left in the first half to knot the game at 26-26. Frerking made a 3-pointer from the top of the key at the buzzer to give the Tigers a 38-36 lead at the half.
The Lady Vols committed seven turnovers in the second quarter. McKay led all players with 17 points at halftime. Russell had 14 points and DeShields and Nared had 10 each at the break.
The Tigers took control of the game when they scored the first 11 points of the third quarter and held the Lady Vols scoreless for the first five minutes of the second half. Auburn took a 59-42 lead into the fourth after Tennessee tied a season-low for points in a quarter with six in the third.
Fast Start
Tennessee's 25 points in the first quarter marked the Lady Vols' third-most first-quarter points of the season. UT's 15-point lead also marked its second-largest first-quarter lead this season after leading by 20 points against Troy on December 21st.
Moving Up the Blocks List
Russell recorded two blocks in the game, moving her career total to 137. She passed Tamika Catchings (136) for seventh place on Tennessee's all-time blocks list.
Russell Double-Double
Russell now has 22 double-doubles in her career, moving her into a tie for 10th place in Tennessee history with Shyra Ely, Karla Horton and Shekinna Stricklen. Russell is also tied for sixth-most all-time among UT juniors.