Tennessee Improve Act a Good Starting Point for Sustainable Transportation Funding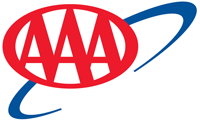 Knoxville, TN – Tennessee Governor Bill Haslam announced Wednesday a comprehensive transportation funding plan that also includes a tax cut on food and manufacturing.
The proposal is called the IMPROVE Act, "Improving Manufacturing, Public Roads and Opportunities for a Vibrant Economy."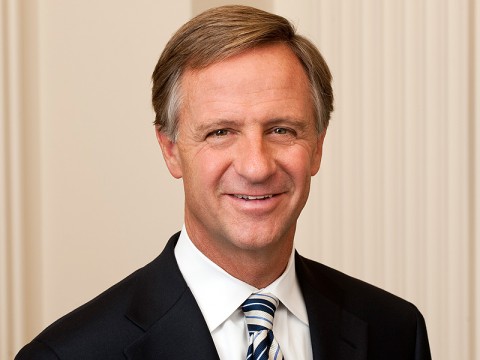 "AAA applauds Governor Haslam's efforts to address Tennessee's growing transportation needs. We are especially pleased that the Governor's proposal will direct transportation user fees to the Transportation fund," said Stephanie Milani, AAA—The Auto Club Group Tennessee Public Affairs Director.
"The proposal is a promising starting point for the general assembly. AAA urges Tennessee lawmakers to work toward a sustainable funding solution to maintain and improve our interstate system for the future to enhance motorist safety, mobility and economic growth," stated Milani.
The proposal includes:
Increased Gas and Diesel Tax Increases the road user fee by 7 cents a gallon for gas and 12 cents for a gallon for diesel. This would bring the state tax to 28.4 and 30.4 cents per gallon respectively.
Increases vehicle registration Increases car registration fees by $5 for the average passenger vehicle and more for different type of vehicle.
Electric vehicle fee Places a $100.00 annual road user fee on electric vehicles and increases charges on vehicles using alternative fuels.
Rental vehicles The proposal includes a 3 percent charge on rental cars.
Open container law The proposal would bring Tennessee under The National Highway Traffic Safety Administration's (NHTSA) recommendation that prohibits open containers of alcoholic beverages to be located in the passenger compartment of motor vehicles operated on public roadways. By doing this, it would allow the Tennessee Department of Transportation flexibility to use $18 million in existing federal dollars on roads.
Index fuel tax Fuel taxes would be indexed – but also capped – to the Consumer Price Index in order to keep up with the rate of inflation.
Local option Allows municipalities, only if approved by local voters through referendum, to impose a surcharge on their sales tax rate that would be solely dedicated to public transit projects.
According to the American Petroleum Institute, as of January 1st, 2017, the average state gasoline tax is 31.04 cents per gallon. Tennessee has the lowest gasoline tax of all Southeastern states (Alabama, Florida, Georgia, Kentucky, Louisiana, Mississippi, North Carolina, South Carolina, Tennessee and Virginia), with the exception of South Carolina (16 cents per gallon) and Mississippi (18 cents per gallon).
About The Auto Club Group
The Auto Club Group (ACG) is the second largest AAA club in North America. ACG and its affiliates provide membership, travel, insurance and financial services offerings to over 9 million members across eleven states and two U.S. territories including Florida, Georgia, Iowa, Michigan, Nebraska, North Dakota, Tennessee, Wisconsin, Puerto Rico and the U.S. Virgin Islands; most of Illinois and Minnesota; and a portion of Indiana.
ACG belongs to the national AAA federation with more than 56 million members in the United States and Canada and whose mission includes protecting and advancing freedom of mobility and improving traffic safety.